Business Access Control Systems In Manchester that protect your people, processes, and assets.
We have installed thousands of bespoke access control systems for companies, schools, and organisations in Manchester, the North-West, and across the UK since 1996. Our job is to keep your business safe and secure 24 hours a day, 365 days a year.
It all starts with a FREE site survey where we discuss your needs and requirements.
Call today on 0161 371 1888 to speak with one of our team.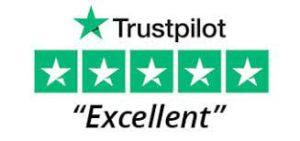 25 years of experience and support
Business access control systems are one of the most effective security tools you can purchase. With today's technology, this critical tool can assist in securing your people, property, and assets. From small premises to large sites we are able to provide cost-effective access control solutions.
over 2,000 Customers since 1996
99% Customer Satisfaction
Bespoke Access Solutions
cost-effective CCTV Solutions
24/7 CCTV monitoring
NSI Gold Installer

What people say about us
Best security company we've used
Clarion always provide the support we need, when we need it. Their engineers always carry out work in a professional manner, tidying up as they go and are always happy to fit with our schedules so that they are working around our company needs. We've used a few other security firms in the past, but they are by far the best.
Highly Professional
Clarion provides a thorough end-to-end experience from survey to quote to installation and aftercare and has access to a skilled labour force that is a pleasure to have on-site.
Engineering Skill
Clarion has provided us with service and installation for many years, and I have never had an issue with their level of service and commitment to the end user. This job was conducted on time and within budget, and the engineer was presentable, courteous, and a credit to the Clarion brand. Well done, keep it up.
What we offer
No matter what you need your company's access control system to perform, we can ensure that you have a solution tailored to your bespoke needs and requirements.
Support
This is where we thrive. Other providers may install your commercial access control system and disappear when needed. Clarion provides extensive assistance packages and is available 24 hours a day, 365 days a year.
Training
You don't want to invest thousands of pounds in an access control system just to discover that you don't know how to operate it. Clarion provides extensive training on your business access control system, allowing you to utilise it fully when needed.
Security and Monitoring
Using an access control system allows you to control access to your premises 24 hours a day. It will also allow you to record who has entered which door and at what time. And in the event of an emergency, get a list of people within your premises. .
Protect Your People & Business
As commercial crime becomes more prevalent, you must take steps to prevent it. Traditional doors allow easy access; access-controlled doors make entering them much harder and vastly improve the security of your premises.
Manage Procedures & Processes
Ensuring that procedures and processes are followed is critical to the smooth operation of any business. With our business access control systems, you may obtain information about who has gone where and also restrict access to certain people, in certain areas.
Monitor Staff, Visitors & Assets
Access-controlled doors allow you to monitor the access and exit of individuals throughout your premises. If a card or fob is lost, you can quickly delete it from your system, and then reissue a replacement.
Request A Callback
Please contact us about your project challenge and we can create a solution.
Call today on 0161 371 1888 to speak with one of our team.
Recent Business Access Control Systems In Manchester
We work with a wide range of both local and national customers, from schools, universities, and hospitals to offices, data centres, and warehouses. Whatever your business security system requirements, we have the solution for you.
Clarion Assists in Securing Access at a Local Manchester School
Our customer was having problems with an insecure area at their Manchester school. When they contacted Clarion in December 2021, they tasked us with designing, installing, and maintaining a system that would secure this area.
Clarion Quickly Implements Access Control System to Replace Defunct System
Clarion proposed the supply, installation & maintenance of a new Gallagher access control system that would control 20 access points with the majority configured as read-in/readout technology. This is to allow users with access cards/fobs to both enter and exit access-controlled rooms via a card reader.
The 4 Stages of Your Business Access Control System Project:
Ensuring projects run smoothly starts by doing the basics correctly, this is why we follow the same procedure for all projects to ensure that your project runs on time, to budget and meets your requirements.
Please take a look at the below steps to see what is involved with your business access control system project.
Brief & Survey
We will visit your premises to understand your requirements, budget, and the layout of your site. As an NSI-approved company, we will also carry out a risk assessment as an added benefit to your survey. The risk assessment will consider:
The level of security required to meet your needs
Cyber-security
The number of people using the system
How visitors would be managed
The chosen technology
Your business's activities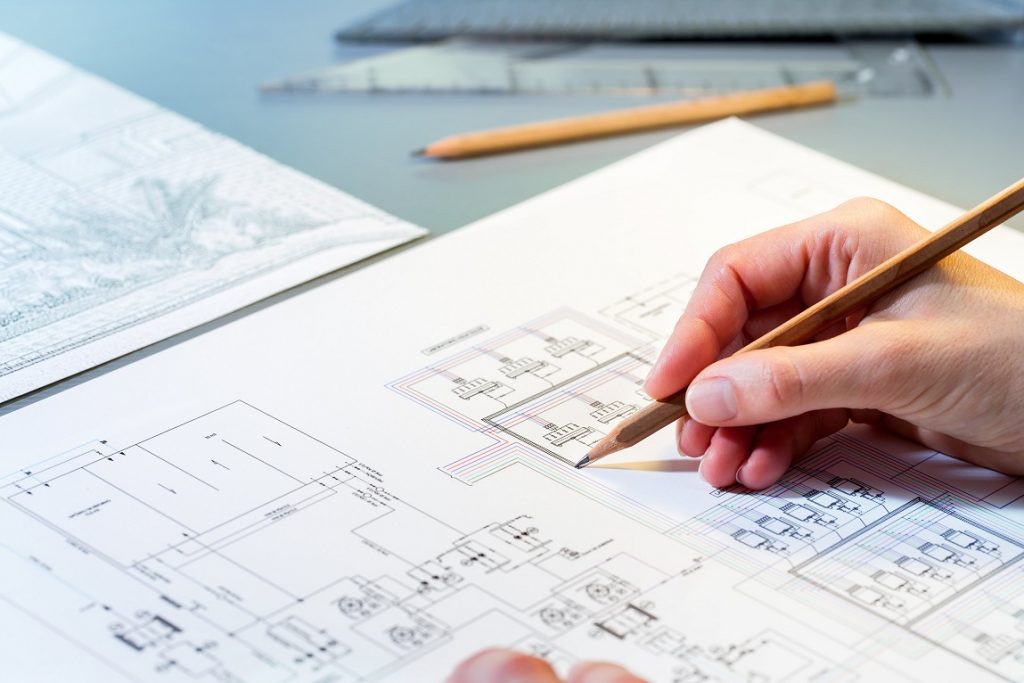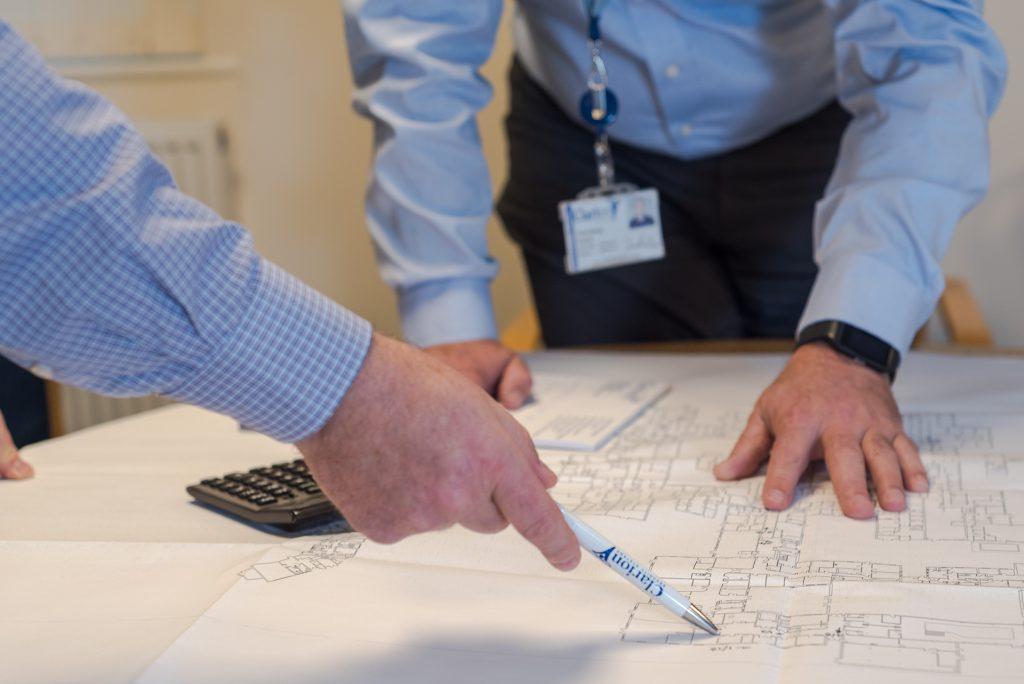 Design & Proposal
Our experts will then start working on the design of your business access control system before presenting you with a cost-effective proposal. This will include prices for both an outright purchase and a lease option, to aid with cash flow.
Installation & Training
We will schedule the installation for a time that is convenient for you and ensure that you are aware of the project manager in charge of your project as well as the engineer(s) who will be installing your access control system.
To guarantee that your project works successfully, you have direct contact with your project manager.
We provide training and a manual after your project is completed so you can properly operate your system.
We recommend that you purchase an annual maintenance contract as part of your quote to ensure that your system remains fully operating.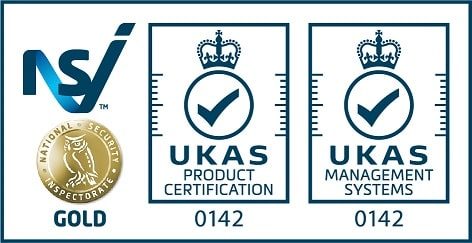 24/7/365 Support
All maintenance customers will benefit from access to our 24/7 telephone support, technical support and priority service. If you ever need anything all you have to do is email or call.
We are an NSI Gold Installer, a scheme for businesses that consistently satisfy the industry's highest requirements through ISO9000 Quality Management, as well as the appropriate British and European Standards. We are routinely vetted to guarantee that we operate at the highest level of professionalism and competence.
Meet Some Of Our Expert Team
We can accommodate a broad range of projects, from small access control systems to major projects, and have the knowledge to create a cost-effective solution depending on your individual objectives and needs. Contact us today to schedule a FREE site survey and we will deliver an access control solution for your business.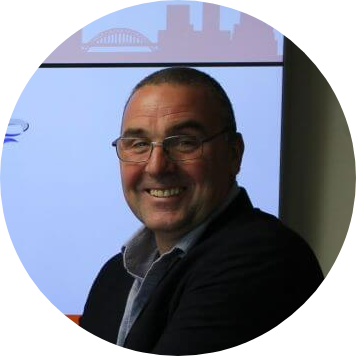 Chris
Managing Director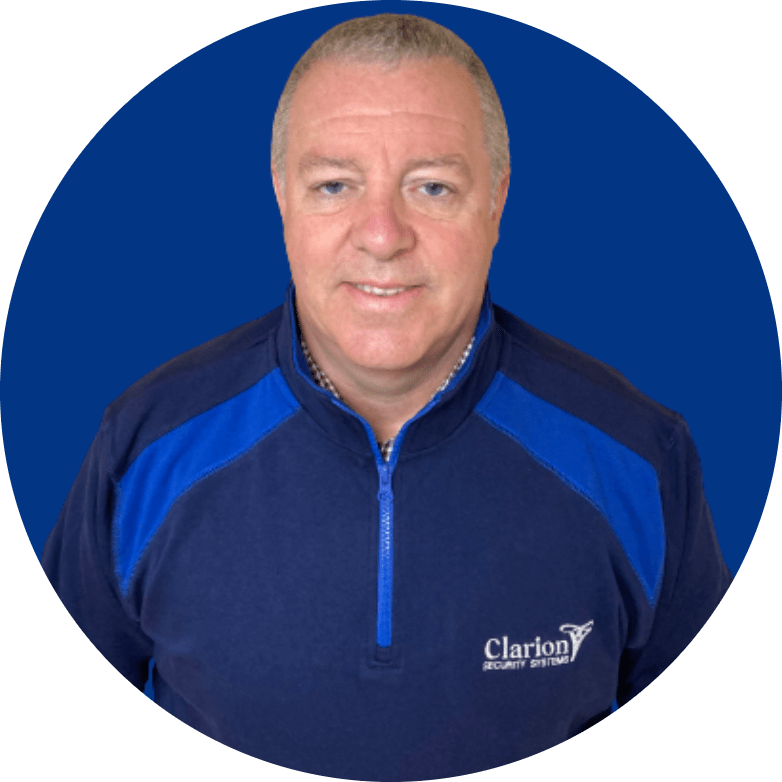 Terry
Account Manager

Fill in the form below for a free, no-obligation business access control system site survey. Or call our team today on 0161 371 1888.
We respond in under 30 mins on average during business hours.
* Required information in order to submit the contact form.
Company Info
Company Number: 03173114
VAT Number: 678567076
Open Mon – Fri: 8:30 AM – 5:30 PM
Telephone – 0161 371 1888
Address
Clarion Security Systems Ltd
Oak House
103 Manchester Road
Audenshaw
Manchester
M34 5PY
© Copyright 2022 – Clarion Security Systems Ltd