Introduction
Manchester is the third-largest metropolitan economy in the UK and is home to many of the world's firsts and some great history:
The first atom was split in Manchester by Ernest Rutherford in 1917.
The Midland Hotel is the birthplace of Rolls Royce
In 1948 the first electronic stored-program computer, Baby, was designed and built at the University of Manchester.
The Industrial Revolution started in 1761 with the opening of the Bridgewater Canal
The Suffragette movement was started in Manchester
The worlds first professional football league was started in Manchester
Major industries in Manchester include legal, finance, biotechnology, digital and creative, manufacturing, tourism, global sports brands, media and real estate. Companies with global or regional headquarters in the city include Kellogg's, PG Tips, Adidas and Siemens. The relocation of the BBC to MediaCityUK and the redevelopment of the Co-Op headquarters shows that the Manchester office demand shows no signs of relenting.
Manchester is known throughout the world and is therefore attractive for clients who have a foreign presence. It has fantastic transport links and is ideal for companies looking for highly-skilled staff who live in Manchester thanks to its thriving culture.
Where is Manchester located?
Manchester resides in the county of Greater Manchester and is the UK's second most populous area. Manchester is 35.0 miles (56.3 km) northeast of Liverpool and 35.0 miles (56.3 km) northwest of Sheffield. The commercial hub is located in the city centre and covers Piccadilly, Ancoats, Deansgate, Spinningfields and King Street.
Piccadilly – Piccadilly is one of Manchester's main transport hubs, with tram, bus and train links. The area has an open green space and is an ideal place to meet friends during your lunch hour. There are a number of restaurants and bars nearby.
Ancoats – Ancoats is a great destination for creative and digital companies based in Manchester. It was a major epicentre for the Industrial Revolution and has undergone an amazing transformation over the last 20 years. Many of the offices in Ancoats are within refurbished historical buildings.
Spinningfields – This is the cities hub for insurance, legal and banking with tenants including Deloitte, Barclays and HSBC. The offices are more modern and a number of law courts are based in the area.
Transport in Manchester
Trains – Manchester has a modern and efficient transport system with links across the centre and to the surrounding areas of Greater Manchester. There are two main train stations: Manchester Piccadilly and Manchester Victoria. Manchester Piccadilly provides links to cities across the UK, with Liverpool (40 mins), London (2 hours) and Edinburgh (2 and a half hours). Manchester Victoria serves links to location destinations.
Trams – The tram system in Manchester provides quick access to most locations and there are frequent services throughout the day to stops in all four Manchester zones, and also the airport. To plan a journey take a look at the Transport For Manchester Journey Planning Tool.
Buses – Manchester offers a free bus service which operates a hop-on and hop-off service on a circular route through the city. There are also numerous bus services that can help you reach destinations outside of Manchester.
Manchester Airport – Manchester airport has over 100 airlines taking people to over 200 destinations worldwide. Getting there takes around 10 minutes by training from Manchester Piccadilly Train Station.
Manchester Restaurants
Manchester is home to some of the best restaurants in the north of England and can cater to a range if wants and needs. Some of the best are listed below:
Mana
The French At The Midland
Tattu
Hawksmoor
El Gato Negro
Adam Reid At The French
Wood
Manchester Coffee Shops
Idle Hands
Common
Takk Coffee
Northern Tea Power
Grindsmith
Commercial Property Agents Manchester
JLL
Knights Frank
Roger Hannah
WT Gunson
Lambert Smith Hampton
Avison Young
Savills
Canning O'Neill
Cushman & Wakefield
CBRE
Tallest Buildings In Manchester
Deansgate Square South Tower standing at 201 Metres and 65 floors is Manchester's tallest building (Biult in 2018)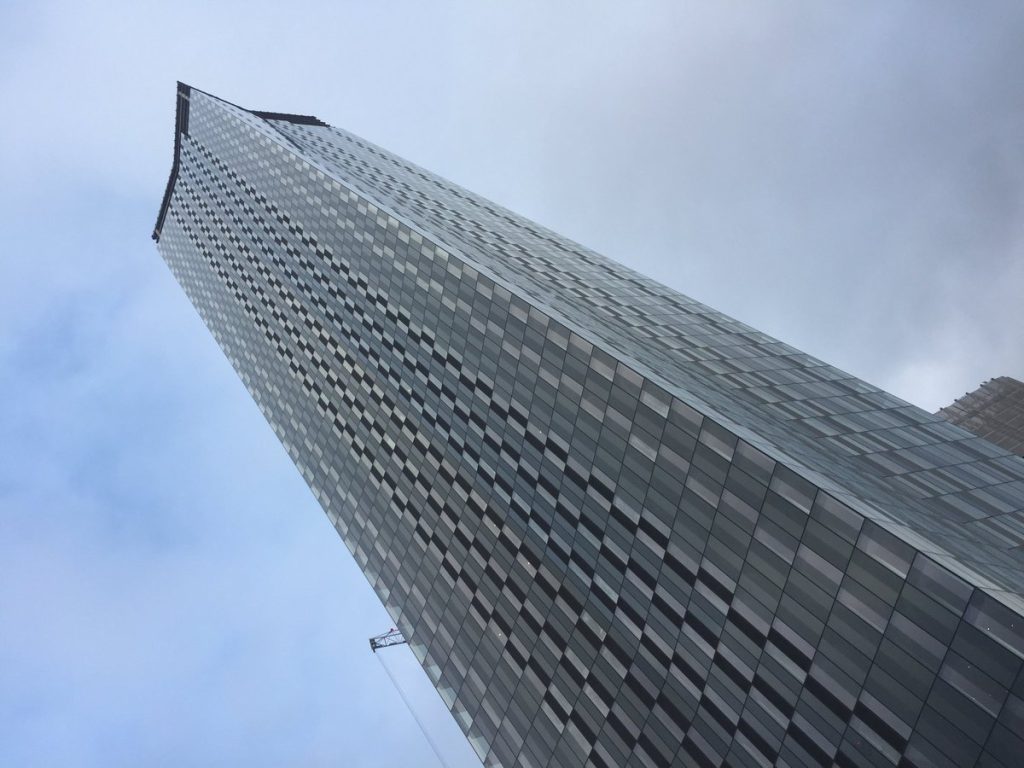 Beetham Tower is 169 m and 47 floors. Built in 2006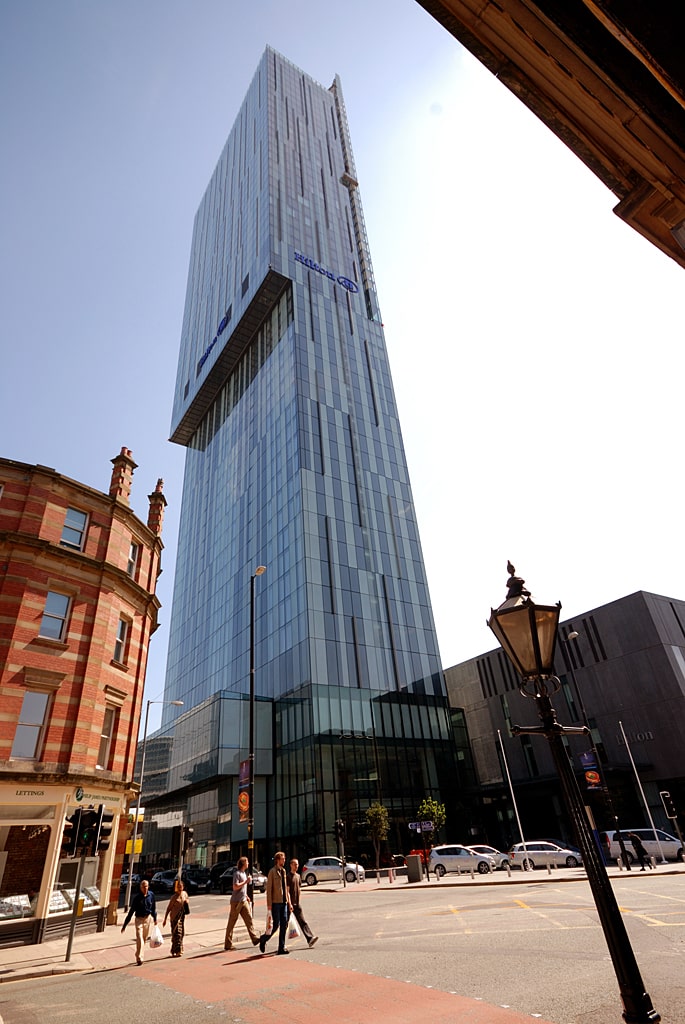 Deansgate Square East Tower is 158 metres and 50 floors. Built in 2019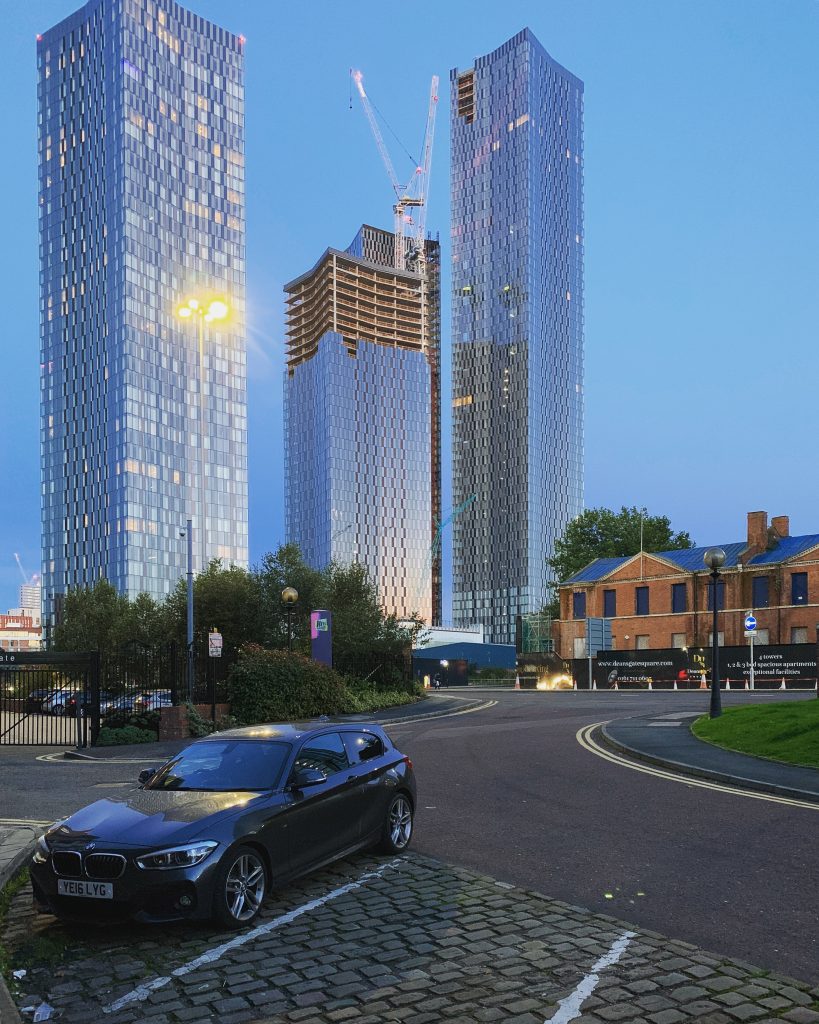 Elizabeth Tower is 153 metres and has 52 floors. Built in 2021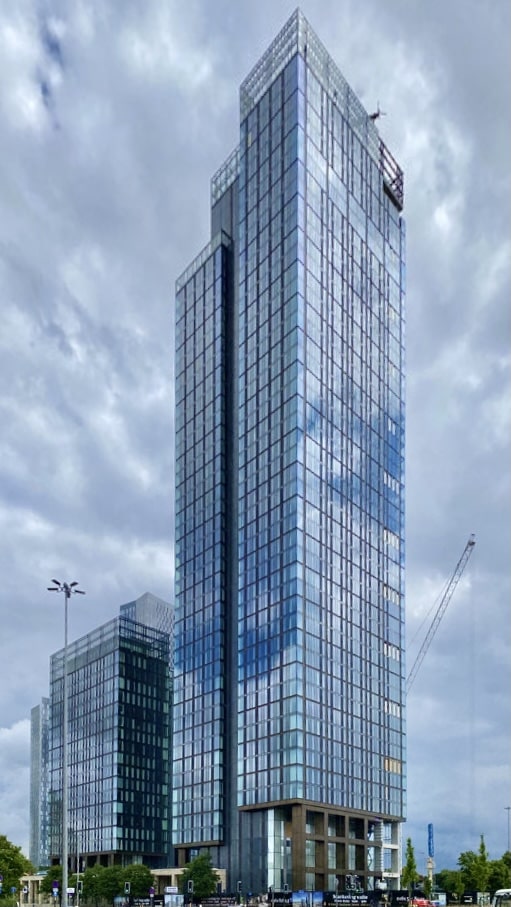 Manchester Office Costs
The cost of a serviced office in Manchester ranges from £200 – £450 per person per month. This of courses varies according to your requirements and locations. These costs usually cover internet, meeting rooms, kitchen facilities, reception services and parking. It is always worth negotiating when it comes to office space as the length of your term could have a positive change on your costings.
The cost of a manchester office is around £30 – £39 per sq ft
Manchester Office sizes
Manchester offers a range of offices sizes to suit all businesses. manchester office spaces vary from a hot desk, dedicated workstations, standard offices, office suites and/or a full floor. When looking at an office you need to think about access control systems to allow the easy access of staff to your office, as well as access around it. Most office providers will accommodate your business needs if they have the space to do so, an office refurbishment will ensure that you end up with a space with fits your exacting needs and requirements.
Best Offices In Manchester
Manchester offices are varied and unique. From standard offices to ones with ice cream vans, slides and more! Read on below to see the coolest offices in Manchester.
Department UK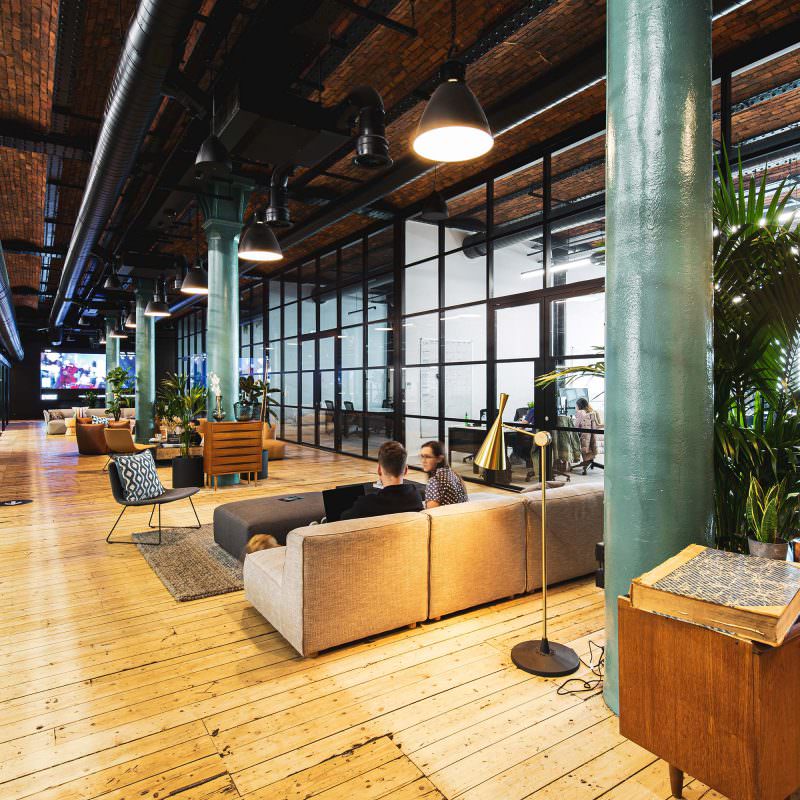 Missguided Offices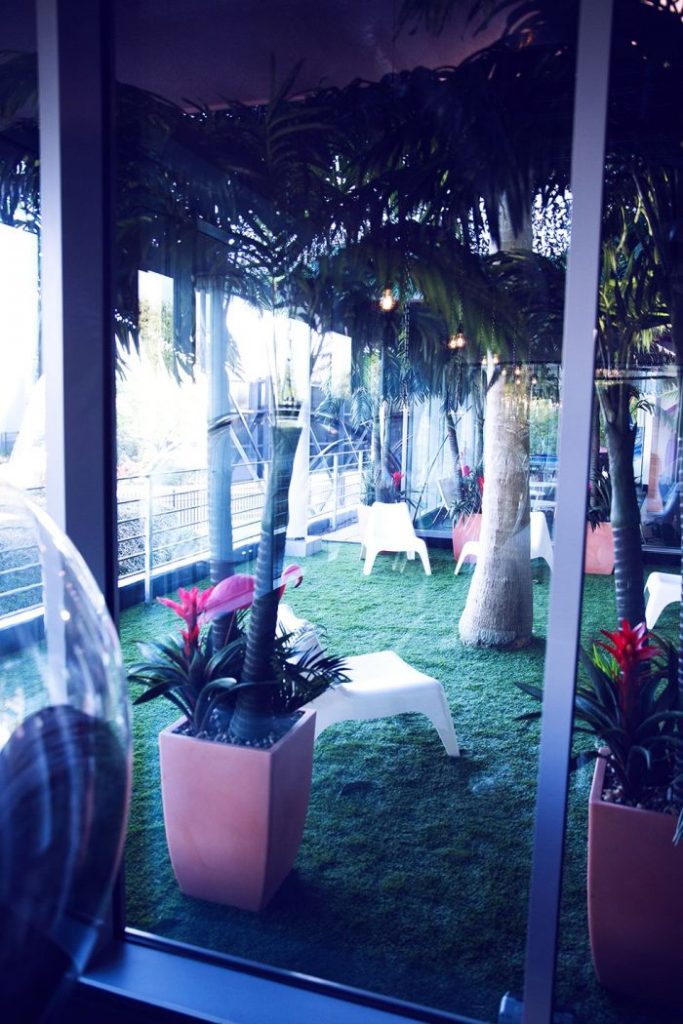 HuckleTree Manchester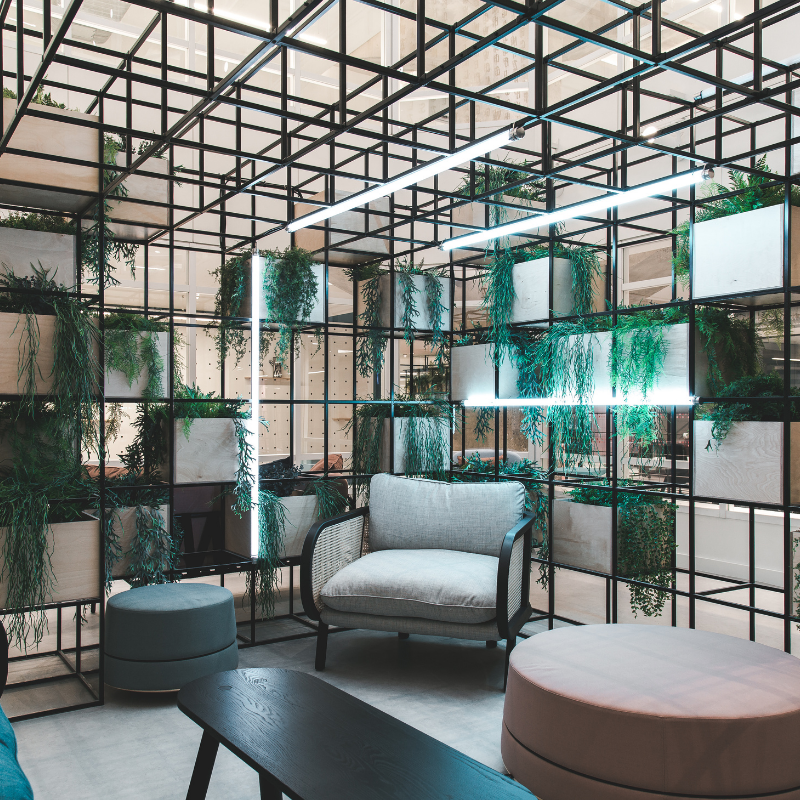 Websites where you can find offices to rent in Manchester
Realla
Bruntwood
Spaceworks
Huckletree
Knight Frank
Work Clockwise
We hope that you have found this manchester office guide useful. Clarion offer a range of commercial security systems, business CCTV systems, access control systems and commercial intruder alarms for clients in Manchester, the North West and across the UK. For more information on our services please contact us today to discuss your needs.