Business CCTV Camera Systems
Protect your employees, visitors, premises, and property with a Clarion-installed Commercial CCTV System.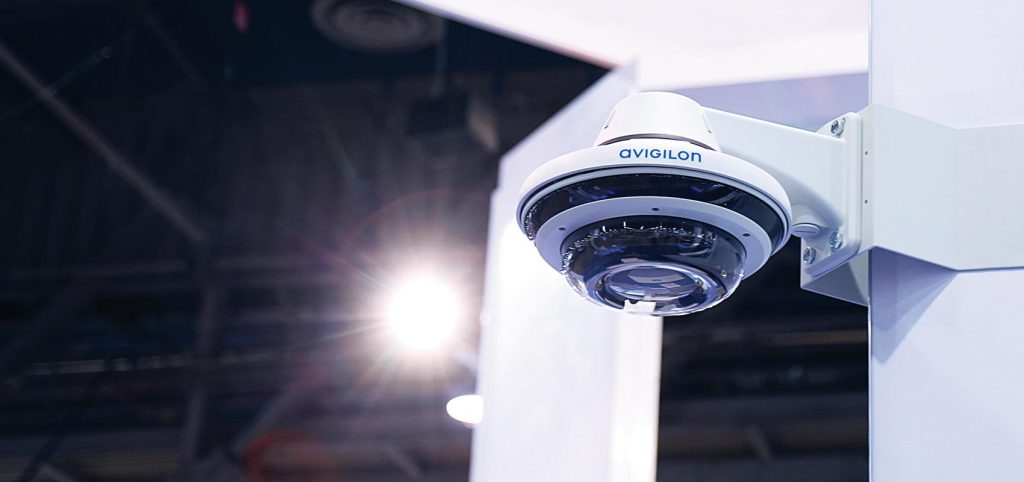 Commercial CCTV systems are one of the most powerful security tools that a business can own and with the technology available today, this essential tool can help to protect your people, property, and information in any type of location, large or small, from a single office to a large university or business site.
Our knowledge and dedication to the design, installation, service, and maintenance of professional CCTV Surveillance Systems, coupled with a firm goal to exceed our clients' expectations is what sets us apart from our competitors.
By having a proactive approach to your requirements, we are able to overcome most site restrictions and offer high-performance, feature-rich CCTV Surveillance Systems at a cost-effective price, whilst considering that the design of a system must be solution-based rather than technology-led.
Get In Touch
To discuss your commercial CCTV system project, please use the contact forms on this page and one of our friendly team will get back to you within 24 hours (usually sooner).
Call our team on 08442 084422 8:30 a.m. to 5:30 p.m Monday to Friday to discuss your needs.
Business CCTV Systems
We believe that powerful HD commercial CCTV Systems don't have to be complicated, that's why our HD CCTV Systems for businesses are sophisticated yet simple.
They provide a way of viewing High Definition (HD) CCTV recordings over an IP-based local or wide area network.
All recordings and analytics (real-time analysis of video for immediate detection and action of events of interest) are passed through as a digitised signal and transferred to either a computer or server and are stored ready to be reviewed at any point should you require it.
HD CCTV systems can be viewed and reviewed remotely when required.
Depending on the level of analysis you require on your recordings, HD business CCTV systems can allow you to monitor and review specific times, events, alarms, and/or actions and also control pan, tilt, and zoom cameras (camera dependant) customisable to your organisational needs.
More modern systems such as those installed by Clarion, have audit capabilities to enable you to manage and control the above using the system.
IP-based CCTV is rapidly becoming a popular choice for many different sectors where CCTV cameras and software can be integrated within existing computer networks or are even able to run on their own IP infrastructure.
Our HD CCTV system software offers a range of flexible and scalable solutions to significantly improve the quality of CCTV recordings, imagery, and usability.
Cost-efficient safety
Commercial CCTV solutions are able to replace or work alongside manned security guards, therefore reducing costs and increasing your security effectiveness. Remote monitoring at our control centre will help you protect your site out of business hours, and operate 365/24/7. When an intruder is detected they are able to challenge them and call keyholders/police if required.
Business Hybrid CCTV Systems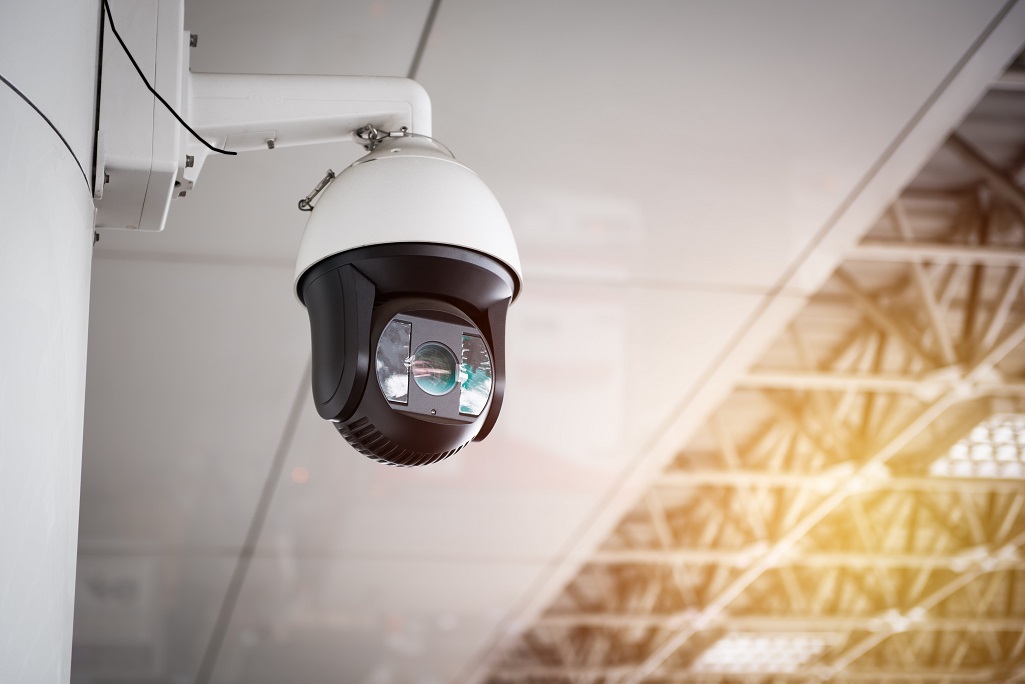 Connect your analogue and IP HD cameras up to the same recorder. It's as easy as that.
Hybrid CCTV systems combine analogue and IP (HD) cameras and record both to a Network Video Recorder (NVR).
The analogue camera recordings are captured as they usually would be but are encoded to an IP format, to be used on the same NVR as the HD CCTV cameras.
Hybrid CCTV systems are perfect for anyone looking to future-proof their business CCTV solution. Hybrid gives you the ability to record in both analogue and in HD whilst slowly migrating over to a full HD CCTV solution as your budget allows.
Upgrading your whole analogue system to HD in one go can sometimes be a costly process for those with restricted funding and budgets.
With the majority of businesses now having high-speed, IP-based networks connected to the internet, adding a hybrid CCTV system couldn't be easier.
Once the hybrid system is installed it is fully scalable to your requirements, giving you the opportunity to add a number of HD CCTV cameras as and when you require, meaning over time you will have an intelligent HD CCTV solution.
We are sure once you use HD CCTV cameras and our hybrid NVR platform, you'll instantly see the benefits of this new generation of CCTV equipment.
Partnering with the very best
We are supported by some of the world's biggest security system brands.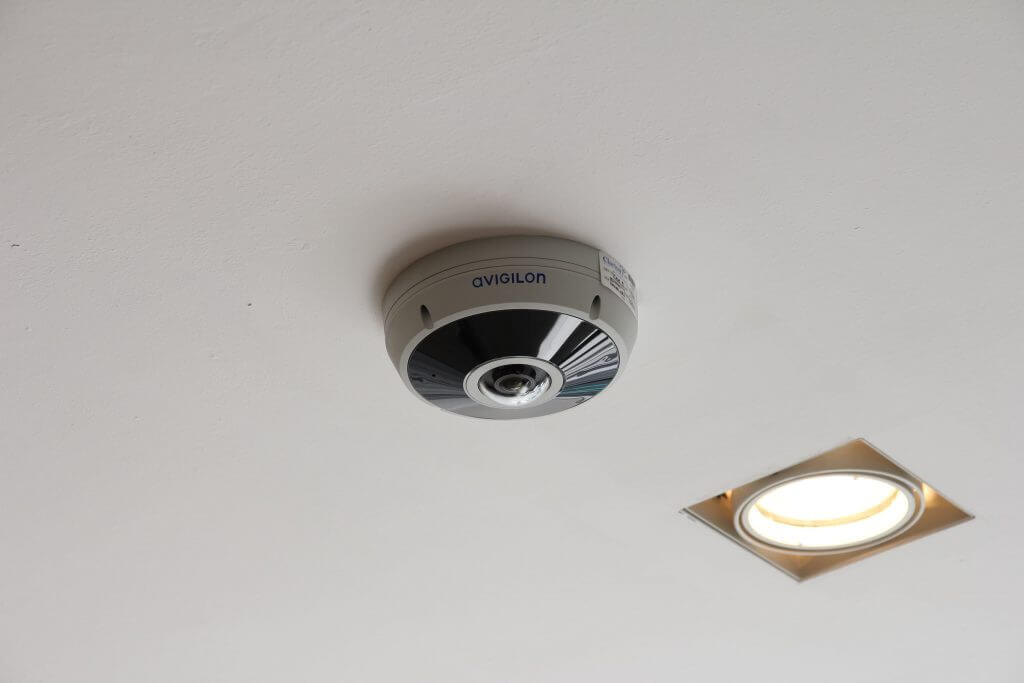 CCTV Video Analytics
The use of Video Analytic software allows your CCTV systems to become a powerful preventative detection and alert system that helps increase the security of your site.
Deploying the right type of Video Analytic solution will allow CCTV cameras to detect people, vehicles, loitering, and unusual behaviour.
Many of the systems we provide contain 'self-learning' capabilities where rules dedicated to your needs can be actioned. This could be something specific such as "vehicle entering the prohibited zone" or "person climbing above a certain height".
More so, intelligent pattern-based detections are able to recognise the movements and characteristics of people and vehicles while ignoring any activity that isn't relevant to the scene.
Intelligent Video Analytics rules detect these real-time behaviours and send alarms to your security team's screen.
Alternatively, they can be routed to an external monitoring station for them to review immediately and take appropriate action, such as police response.
High Definition Video Analytics
Unlike standard industry analytics solutions that analyse footage in standard definition, our Video Analytics solutions analyse in full HD resolution, without any encoding or loss of quality.
This results in far greater accuracy and a higher level of protection to keep your assets safe and secure.
Video Analytics "Always on technology"
Securing multi-site areas with guards is expensive, and security personnel can't be everywhere all the time.
Video Analytics solutions can monitor an area 24/7/365 and are intelligent enough to replace on-site security guards; you'll be sure to reap huge cost savings as well as gain greater peace of mind with your CCTV system.
Easy to Install and Integrate
The Video Analytic solutions we use can easily be integrated with your existing 3rd party cameras meaning that you do not have to undergo a full upgrade to receive the benefits of video analytics technology.
Video Analytics for Perimeter Detection
Using Video Analytics to assist with perimeter detection allows the software to act as a "virtual fence" around the desired area. An alarm will be triggered if a person, vehicle or prohibited item passes across a virtual tripwire.
Due to its intelligent nature, the system can understand the movement of objects and in which direction they are travelling. Rules deployed can detect unauthorised activity and movement, perimeter intrusion and entry to breached secure zones, and so forth.
Get In Touch
To discuss your commercial CCTV system project, please use the contact forms on this page and one of our friendly team will get back to you within 24 hours (usually sooner).
Call our team on 08442 084422 8:30 a.m. to 5:30 p.m Monday to Friday to discuss your needs.
IP CCTV vs. Analogue CCTV
What is IP?
An Internet Protocol camera, or IP camera, is a type of digital video camera commonly employed for surveillance, and which, unlike analogue closed-circuit television (CCTV) cameras, can send and receive data via a computer network and the Internet.
It is the network that needs to be used in order for an HD CCTV system to be active.
What is HD CCTV?
HD CCTV (High Definition Closed Circuit Television) is an open industry standard for transmitting uncompressed high-definition digital video over standard network cabling for video surveillance applications.
Superb Image quality
This is one of the most important aspects of a CCTV system and is the most common reason people seek to upgrade to a HD CCTV System – for superior image quality.
One of the biggest issues analogue CCTV users face is poor image quality, especially with the recorded footage. In many cases, analogue footage becomes unusable and more often than not cannot be used in court.
On average a typical HD CCTV image is four times greater in resolution than that of its analogue equivalent resulting in much sharper images in both live and playback.
HD Cameras Are Easier to set up
Traditional analogue CCTV systems require a specific cable for every camera you wish to install on your premises. They then require a separate cable for power and camera control.
HD CCTV cameras use a single standard network cable which is easily connected to the camera network. Everything is then controlled through this single network cable, from receiving the image, to power & pan zoom control, which means less work due to quicker installation.
Alongside this, you can install a HD CCTV system by using your existing high bandwidth network infrastructure (in conjunction with your IT department).
HD CCTV systems have been created to make the experience for the user easy; features such as multiple workstations, smart search, and drag and drop cameras make using the system a whole lot easier for all involved.
HD CCTV Cameras Are Cost-effective
When budgets are tight, migrating from analogue to an HD solution is considerably cheaper than upgrading straight to a full HD system.
No longer do HD CCTV systems have to be expensive. Your existing analogue systems can be easily migrated to a new HD CCTV system, using encoder modules that convert the analogue camera signal into the new IP format that HD systems use.
This gives you the advantages of upgrading little by little, at a fraction of the price of a full HD solution, whilst benefitting from a feature-rich, scalable platform. It is important to remember that the resolution and clarity of the analogue cameras will remain the same as research and development with this technology is coming to an end, whilst HD cameras are continuing to advance in resolution, features, and performance.
HD Cameras Give You More Storage
Upgrading to an HD system provides far greater opportunities to increase the number of days you want to retain your footage.
Unlike traditional analogue footage that is usually limited to what you buy at the time, modern IP-based systems offer many cost-effective and flexible solutions to store footage over much longer periods.
An example of this is automatic backup features, where footage is archived to network-attached storage (NAS) device for retrieval at a later date.
HD Cameras Are Future proof
IP network CCTV systems can be expanded much more easily than traditional analogue systems enabling you to scale the system at any time to meet your growing needs.
Most IP CCTV systems adhere to industry-standard open protocols allowing connectivity to a far greater range of equipment than ever before, meaning it has the capabilities and future ability to integrate with other equipment. With the rise of UHD (Ultra High Definition) CCTV, this couldn't be more important.
Smartphone/Tablet integration
IP CCTV systems now give you far greater control on the go. Live & recorded views can be accessed on your mobile device via an app from anywhere that an internet connection exists, giving you the option to be in the know at all times.
Look Out For The NSI Gold hallmark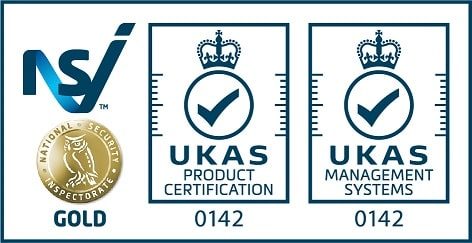 If you are looking for a partner to advise and provide a CCTV solution for your premises it is vital that you look for a company that is NSI Gold accredited. Clarion has been NSI Gold accredited since 2006.
It is the most widely recognised accreditation in the security systems industry, and it tells you that the company is:
Technically Competent
NSI Gold accredited companies have relevant technical experience and work to International and British Standards and NSI Codes of Practice.
Professional
Operate a Quality Management System to ISO 9001 and NSI Quality Schedules.
Trusted
Reputable Directors & leaders with relevant business experience and effective employee security screening.
So What Else Can Your Commercial CCTV system offer you?
So it's a given, when thinking about the security of your organisation you will no doubt explore the idea of CCTV and weigh up the advantages of a system for your organisation.
The advantages are obvious: deter criminals, capture crime, secure your premises and of course, protect your staff along with your assets. However, there are many other ways in which a CCTV system can help your organisation…
Traffic control
For those sites with a number of car parks and traffic constantly in and out, you can use CCTV systems with Automatic Number Plate Recognition (ANPR) to log who has been into your site and when they have left.
Many public car parks only allow a motorist to park their car for a certain amount of time.
Systems with ANPR CCTV can recognise the customer's number plate as soon as they enter the car park, store the time of entry, email a notification that a particular car is close to exceeding the time limit on-site and auto-generate a ticket when they have fully exceeded their time limit.
Some car parks use CCTV systems at the entrance to the car park.
This helps to solve any disputes, mitigating claims where motorists have tailgated the car in front in an attempt to get through the barrier which then closed on the car which has tailgated, causing damage.
Capturing this on CCTV provides full proof of the tailgating offence and avoids your organisation from being put in a situation where you cannot prove what occurred and whether it was down to barrier malfunction.
Health and safety
Have you ever thought about how CCTV could help resolve health and safety issues in the workplace?
There are many different reasons for organisations wanting to install a CCTV system, but health and safety issues do arise more than you might think.
Many organisations such as shopping centres rely on CCTV to solve insurance issues with false claims of trips and falls on the premises following a complaint from a customer.
They can easily tap into the CCTV system to view exactly what occurred with the customer, when, and where and use the footage accordingly.
Employee safety and satisfaction
As an employer, you are responsible for ensuring the safety and security of your workers.
A CCTV system will allow your employees to feel a sense of security and safety in the workplace knowing the CCTV system is there to capture anything should it occur, but most importantly it is there to deter and prevent potential crime or threats to your organisation.
Your employees will feel satisfied that you have installed a solution that is likely to help them feel safer and more secure.
Machinery faults
We have previously installed HD CCTV cameras to capture working machines and production runs.
This then means that if there is a problem with a machine, operatives can use the HD CCTV footage to quickly identify the fault or malfunction with the machine.
Often, when machines malfunction in these industries, it causes complete disruption to the whole production line, affecting logistics and deliveries to customers.
Using an HD CCTV system can streamline processes, save time, staff and resources, and provides an intelligent way of working.
Ofsted guidelines
Schools and such are under strict policies to ensure that they adhere to Ofsted guidelines.
Their guidelines state that all schools must have a solution in place to ensure their students are safeguarded effectively. CCTV can help to support this policy, and provide a very safe school for your pupils and we've also found following customer feedback helps solve behavioural and deter bullying issues around school grounds.
The 4 Stages of Your Business CCTV System Project:
Ensuring projects run smoothly starts by doing the basics correctly, this is why we follow the same procedure for all projects to ensure that your project runs on time, to budget and meets your requirements.
Please take a look at the below steps to see what is involved with your access control system project.
Brief & Survey
We will visit your premises to understand your requirements, budget and layout of your site. As an NSI approved company we will also carry out a risk assessment as an added benefit to your survey, the risk assessment will consider:
The level of security required to meet customers' needs
Cyber-security
The number of people using the system
How visitors would be managed
The selected recognition technology
The businesses activities
Design & Proposal
Our team will then get to work on the plans and design of your commercial CCTV system, before presenting you with a proposal, as well as costs for both an outright purpose and also a leasing option if preferred.
Installation & Training
We will plan the installation at a date that is convenient for you and ensure that you know how long it will take, the project manager handling your project and the engineer(s) who will be installing your CCTV system.
If you need anything thing you have direct contact with your project manager to ensure your project runs smoothly.
After your project is finished we provide training and a manual so you know how to fully operate your system.
As part of your quote, we recommend that you take out an annual maintenance contract to ensure your system remains fully operational.
24/7/365 Support
All maintenance customers will benefit from access to our 24/7 telephone support, technical support and priority service. If you ever need anything all you have to do is email or call us.
Get In Touch
To discuss your commercial CCTV system project, please use the contact forms on this page and one of our friendly team will get back to you within 24 hours (usually sooner).
Call our team on 08442 084422 8:30 a.m. to 5:30 p.m Monday to Friday to discuss your needs.
Types of CCTV Cameras
With the plethora of CCTV types available, it can be quite challenging to understand the best type(s) for your requirements.
We would recommend thinking of your whole system when looking at CCTV camera types, and what your unique site or building requires in terms of security coverage. This will then form a basis of what CCTV camera type(s) is required.
A walkaround of your site/premises, with an expert in security systems, will further help to understand your needs. Anyone who offers you a quote without investigating your site, and your needs, is not someone we recommend that you work with.
Whatever CCTV camera type(s) that you choose must do one thing well; capture clear footage regardless of the time of day, weather conditions and light available.
A CCTV system, as part of a wider commercial security system, can help reduce your insurance premiums (We would recommend that you contact your insurer in the first instance as you may need your CCTV system to be monitored to achieve this) as well as the below CCTV benefits:
Crime Prevention
Reduce Security Costs
Deterring Vandalism
Provides Camera Footage for Evidence
Handling Disputes
Monitoring Staff
Visibility of Entire Business Premises
Enhance Customer Services
Peace of Mind
Let's look at the popular types of CCTV cameras in the marketplace:
Dome CCTV Camera
A Dome CCTV camera is named after the vandal-resistant dome-shaped casing that that camera sits in. The term 'dome CCTV camera' actually refers to the housing that the camera resides in – rather than a CCTV camera type, therefore you are able to select a multitude of features and options for this camera dependent on your requirements.
Dome cameras are ideal for both indoor and outdoor use and allow wide angles to be monitored via a 360-degree rotation of the camera.
They can be generally found in the hotel, leisure and retail sectors. They are also considered a great option for indoor use in other settings as they can be placed at strategic locations to cover a wide-angle range.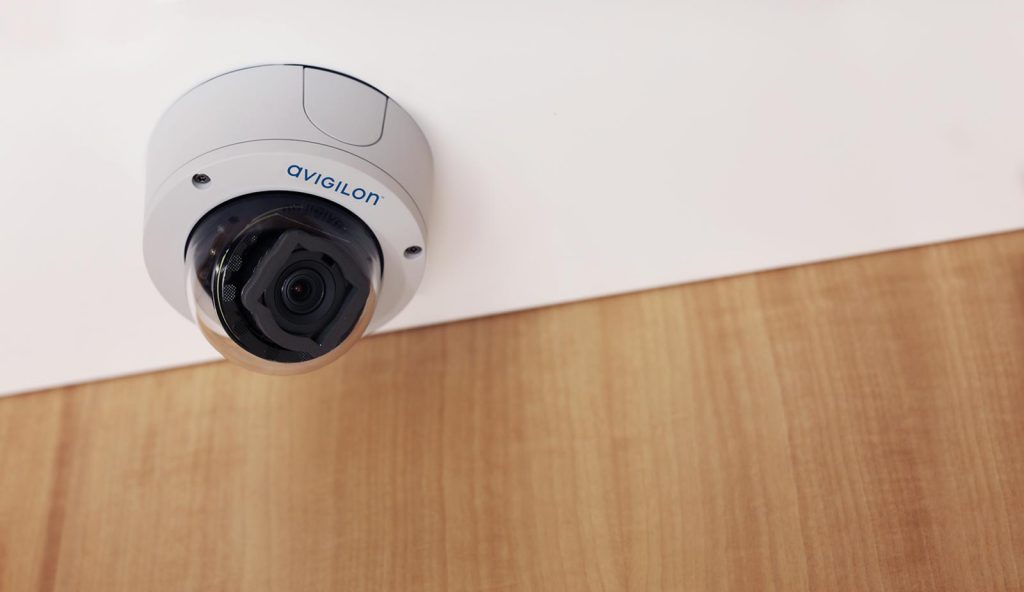 Bullet CCTV Camera
Bullet CCTV cameras are named for their bullet-shaped look and are a very common type of CCTV within the market.
They are ideal for outdoor use as they are designed to withstand dirt, water and extreme fluctuations in temperature. They have a very unique look and act as a great visual deterrent against potential criminality.
Bullet CCTV cameras are mostly used when long-distance viewing is required and are found in places such as shopping centres, car parks, offices, warehouses, factories and farms.
Again this is a type of CCTV housing, rather than a CCTV camera type, therefore you are able to select a multitude of features and options for this camera dependent on your requirements.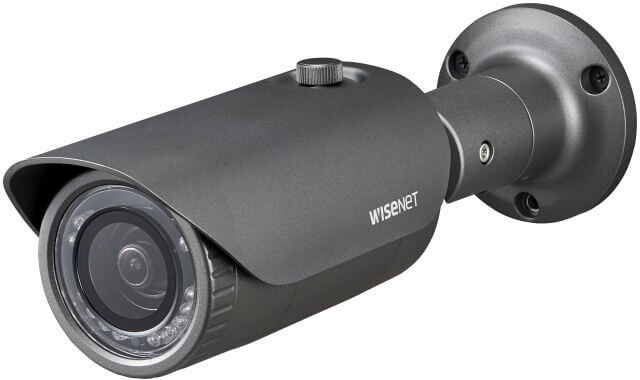 PTZ (Pan Tilt Zoom) Camera
A PTZ CCTV camera gives you more control of what is monitored and recorded. With the tap of a button, they can tilt up and down, sideways and zoom in and out providing a 360-degree field of vision. With the help of AI, they can also self-track certain objects and people if required.
A PTZ CCTV camera is able to do the job of multiple static cameras if you have remote viewing, or an operative controlling them. If you do not have remote viewing or someone able to control a PTZ camera, static cameras may be the best choice as they will record a set area and you will gain uninterrupted footage of this area – a PTZ camera moves around looking to detect movement, and therefore may miss key footage if the camera is not looking at a particular area at a key time.
We recommend that a PTZ camera is therefore used with a selection of static cameras, whose focus is to watch and record footage of key locations. which focus on key areas
Read our guide on PTZ Cameras.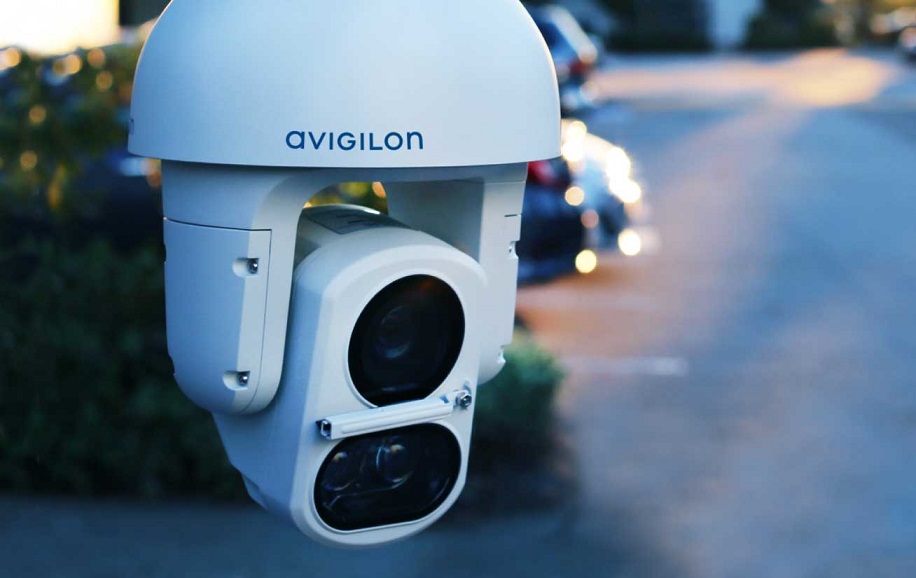 Day/Night CCTV Camera
Day/night cameras are designed to work effectively in both low-light and light environments, regardless of lighting conditions, without the assistance of infrared illuminators.
They are ideal for business premises that require round-the-clock monitoring. The cameras have enhanced chips that help capture clear images over a 24-hour period, meaning that they are ideal for outdoor usage.
Ideal for business premises that require round-the-clock CCTV monitoring, day/night cameras record in both colour and grayscale and come in a protective casing to withstand all sorts of outdoor conditions.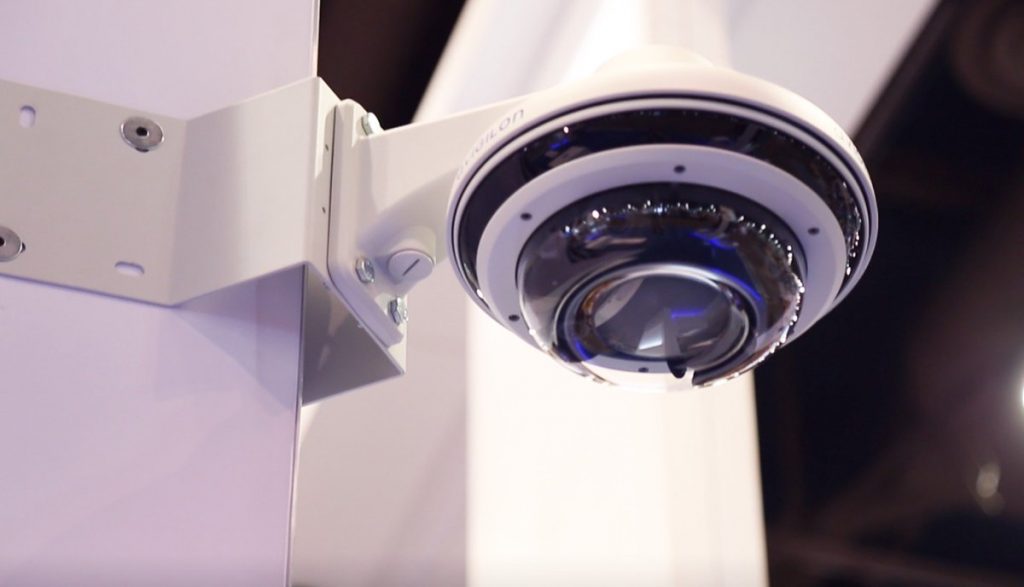 Infrared/Night Vision CCTV Camera
Infrared technology is used within night vision CCTV cameras to enable the recording of images and video in absolute darkness.
They are more expensive than day/light cameras as they can work in pitch-black darkness, as well as withstanding smoke, fog and dust. They record in coloured footage during the daytime hours and then capture black and white during the night.
Due to the night-time focus of this camera, they are used in situations when surveillance in complete darkness is paramount.
The key difference is that day/night cameras can only see in infrared, but they cannot produce it, unlike Infrared cameras.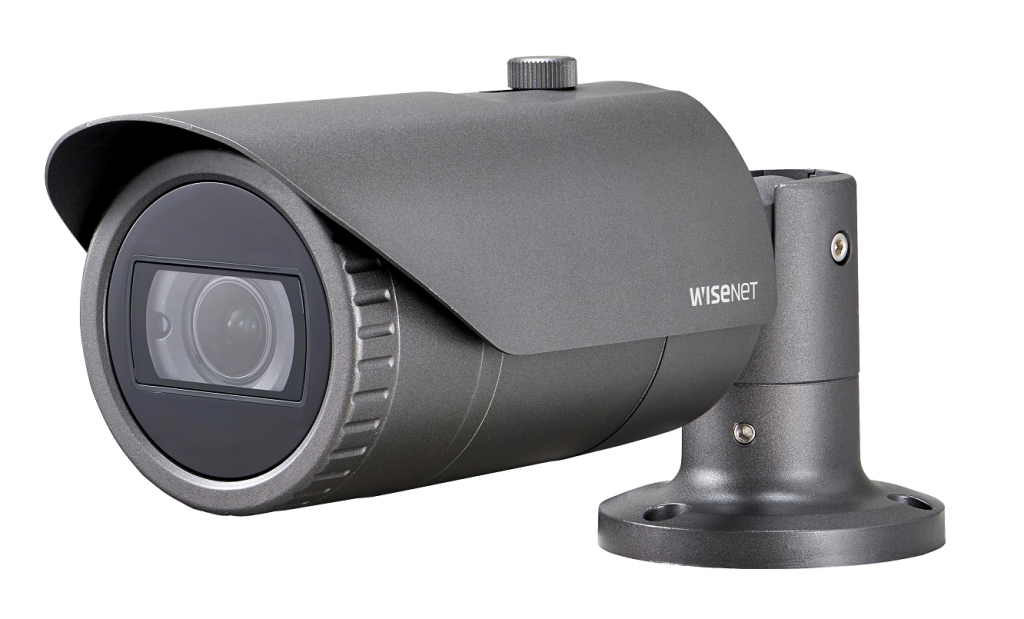 Network / IP CCTV Camera
All modern CCTV systems use IP because of the superior image quality, larger field of view and many more benefits of traditional analogue CCTV.
Due to them being IP controllers are able to remotely connect to the cameras and run diagnostics, fault find and update any software remotely, which will cut down on costs for the end-user.
The main benefit of IP CCTV cameras is Intelligence and analytics. IP cameras are basically small computers that can compress and store video, they can also be programmed to provide all sorts of analytics. They can count people, sense when something moves and a whole host of vital security features that are of benefit to a premises/buildings security.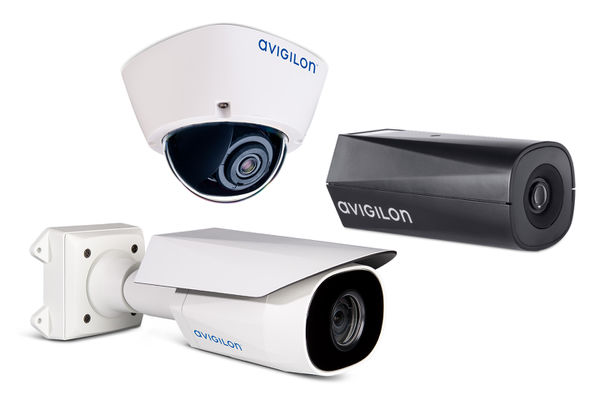 Wireless CCTV Cameras
A wireless CCTV system is one that runs without wires and instead transmits footage via Wi-Fi. We would advise against having a commercial CCTV system run on a wireless network due to the below:
Risk of hacking
Dependent on your Wi-Fi strength
Less reliable
Can be interfered with
Not ideal on large installations
We would recommend a hard-wired system as it is more robust and secure than a wireless CCTV camera. If you need to have a camera at the end of a car park, and the work required to hardwire is not cost-effective, then by all means use a wireless CCTV camera in that situation. However, we would recommend keeping wireless CCTV cameras to a minimum within your CCTV system.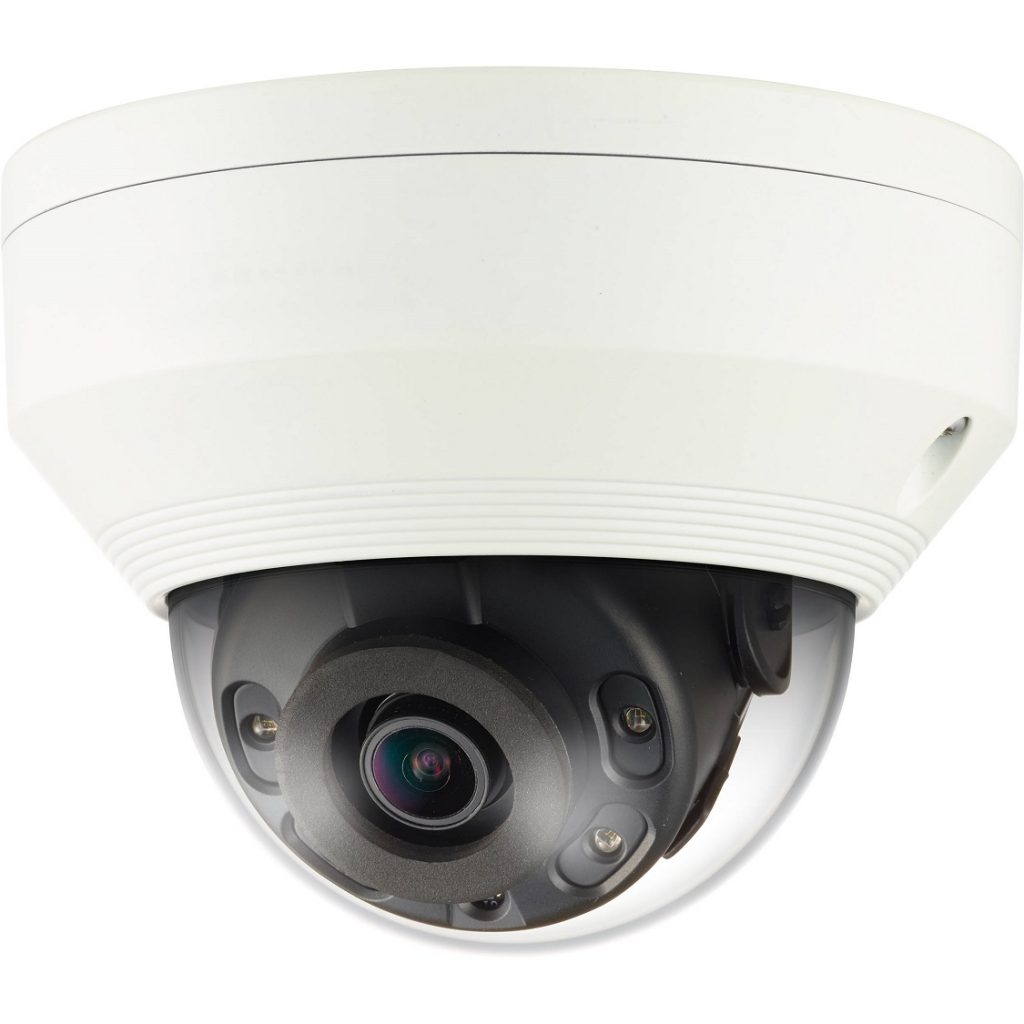 High Definition (HD) CCTV Camera
HD CCTV cameras come in a wide range of resolutions, with some on the market offering 12 megapixels, which will give you better images and video quality.
CCTV cameras with low-resolution footage may appear grainy or blurred, which when being used in evidence, can be more problematic than helpful. Whereas HD camera footage can be clear and provide an excellent source of evidence if required.
HD CCTV cameras are ideal when there is a high risk of theft, such as in banks or high-end Jewellery shops, with clear and high-quality footage required. An HD camera can be used on a variety of housing types such as PTZ, Domes or Bullet cameras.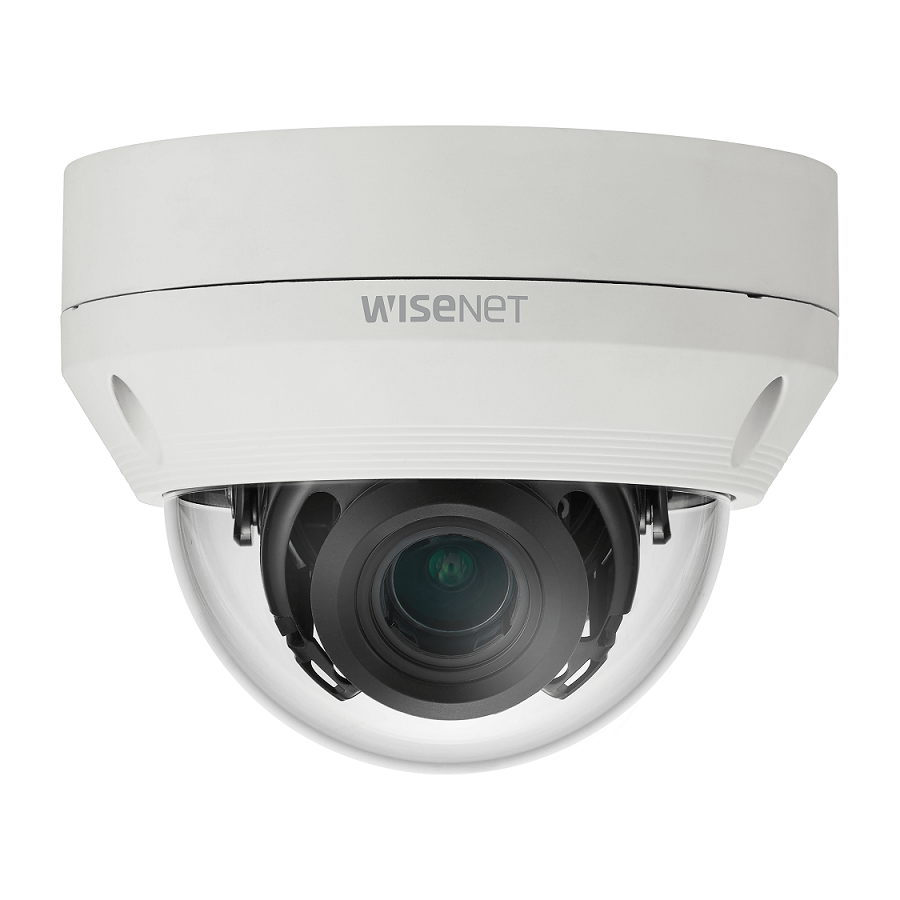 Multi-Sensor CCTV Camera
Multi-sensor CCTV cameras can provide up to 360° of coverage, very much like a fisheye CCTV camera, as well as 360° coverage they can also provide panoramic viewing, but use multiple image sensors to do so. This multi-sensor design has a number of advantages and disadvantages to the single-sensor fisheye cameras.
A large advantage of a multi-sensor CCTV camera is that it can replace several static cameras in one, which means less time to install and less time to maintain the camera going forward.
The use of muli-sensors can impact some depth of field and coverage of the area. Some adjustments may need to be made to cover the area directly below the camera, as this can impact the depth of field significantly. Another challenge can be finding the optimal FoV (field of view), coverage and depth of field while minimising gaps may be challenging.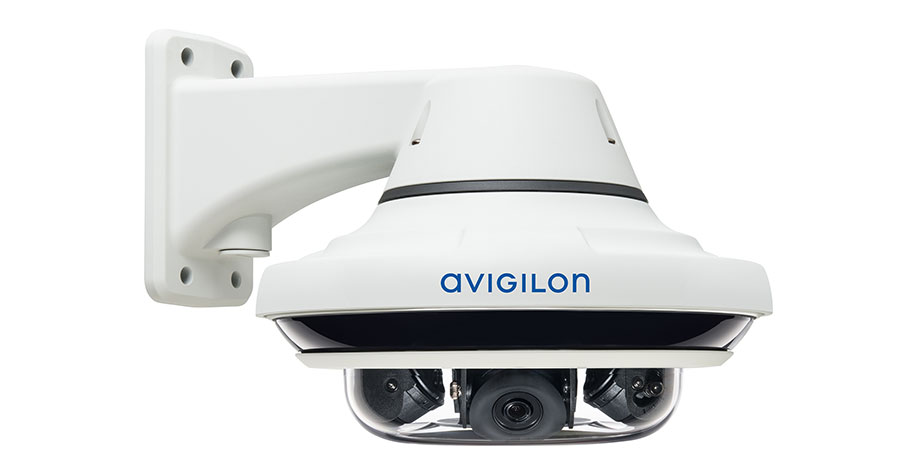 Explosion Proof CCTV Camera
Explosion-proof CCTV cameras are ideal for high-risk and hazardous areas. They are also certified for potentially combustible locations and offer unparalleled protection when it comes to safeguarding your property, people and assets.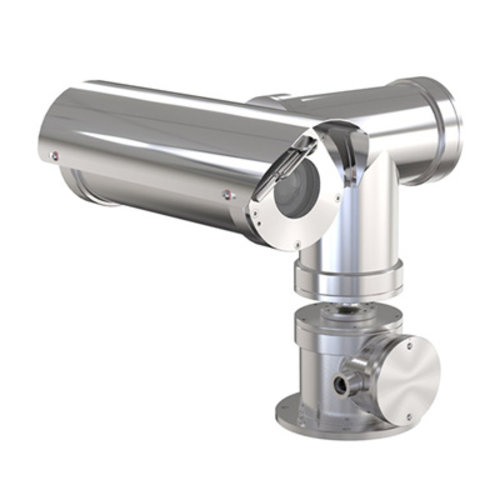 Anti-Ligature CCTV Camera
Anti-ligature CCTV cameras are primarily intended to assist mental health institutions, prisons and the police in preventing patients and inmates from self-harming within secure room environments. They are also used in situations such as monitoring cash machines and within lights.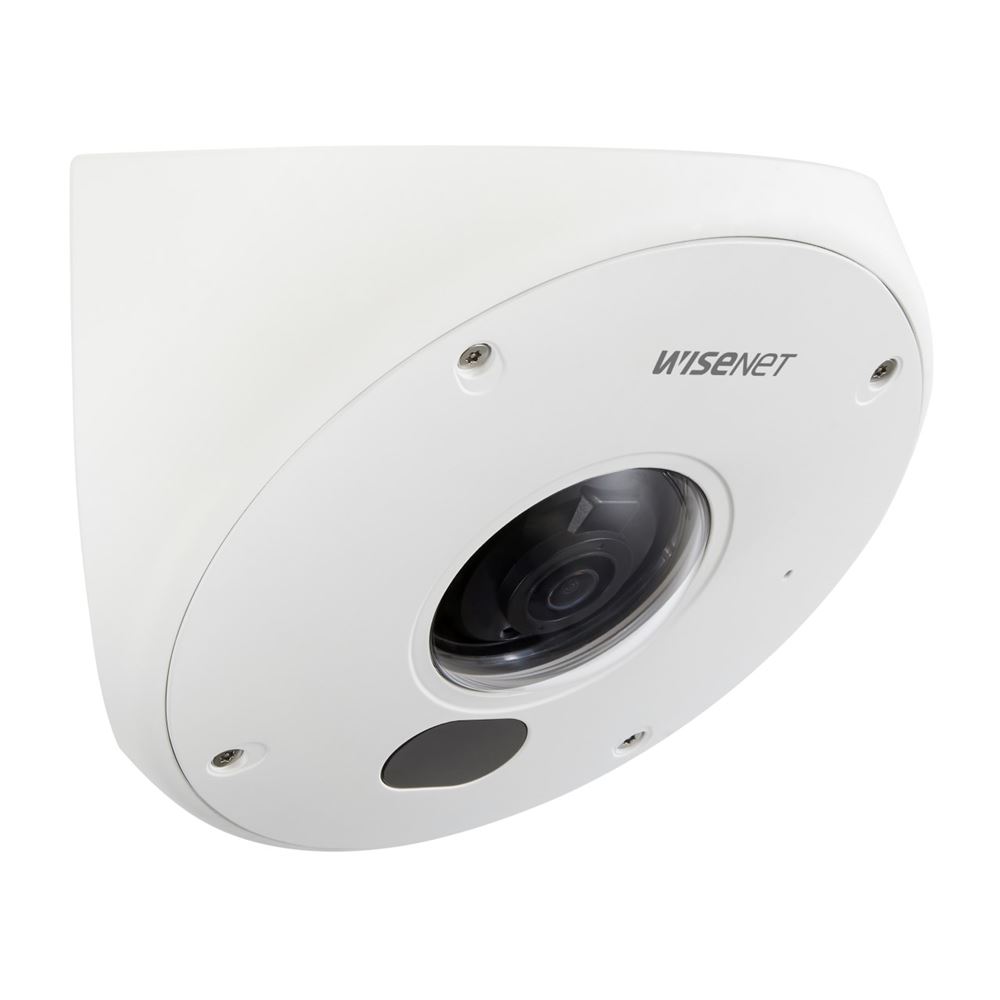 Fisheye CCTV Camera
Fisheye CCTV cameras are known for their ultra-wide-angle lens. They are capable of dynamic viewing angles, including 180° and 360° panoramic views. When using a wide-angle panoramic IP camera, the footage is typically warped, which creates the effect of a fisheye, hence the camera's name.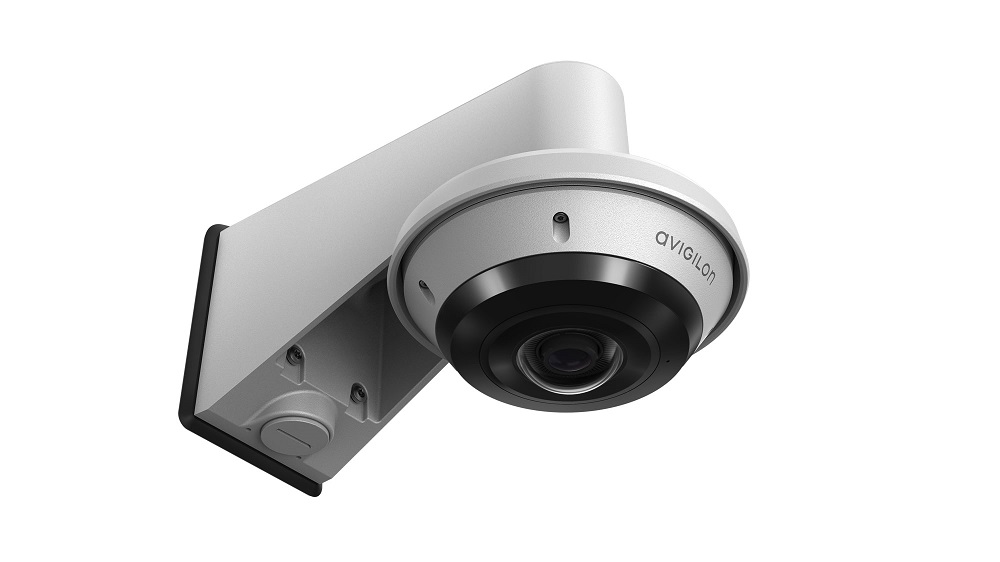 ANPR CCTV Camera
An (Automatic Number Plate Recognition) ANPR system is an efficient and effective way in which to protect your premises and to help control the authorised traffic of vehicles in and out of your premises.
In conjunction with an automatic barrier system, an ANPR system will form a line of security for when vehicles are looking to gain entry to your site. If the vehicle's number plate is on your database, then the ANPR system will send approval to the automatic gate and entry will be permitted. If the database does not recognise the number plate then the barrier will remain closed, and access will be denied.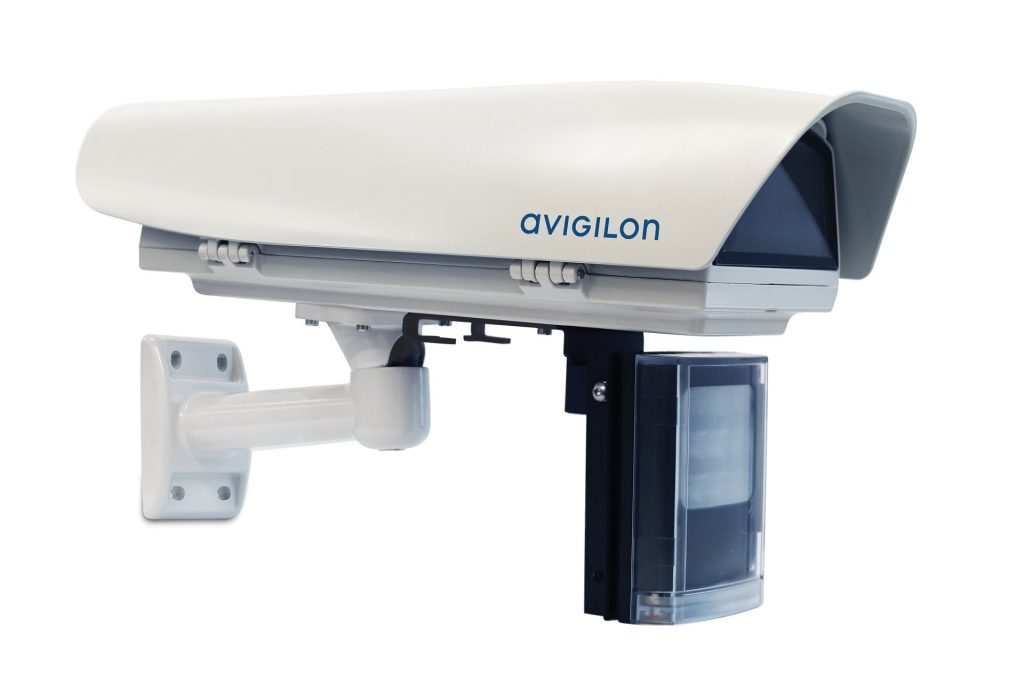 Thermal CCTV Camera
Thermal CCTV cameras are technically not cameras, but rather a sensor that can detect heat (they actually detect infrared radiation). The amount of radiation goes up with the temperature.
Some of the world's most advanced thermal CCTV cameras can detect thermal changes as small as 0.01°.
Various colours are used to represent temperature, so a black and white thermal image, a lighter colour represents a hotter object (with some other systems inverting this or using colour). These are ideal if you wish to monitor a perimeter fence.
As they detect radiation they do not require any visible light to produce video footage.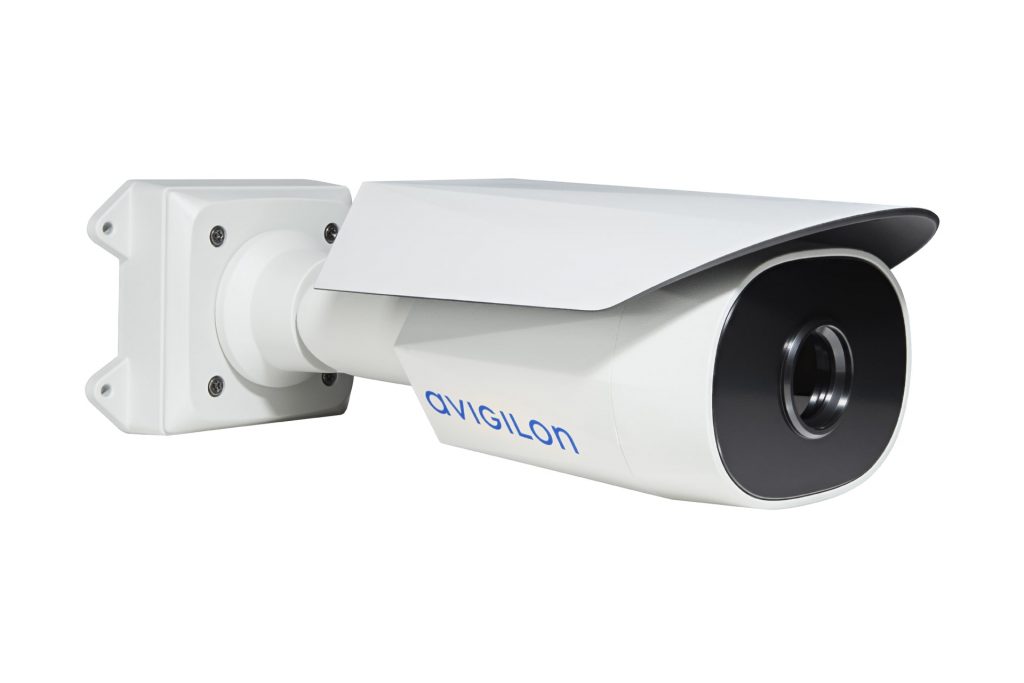 Dual Head CCTV Camera
A dual-head CCTV camera is ideal to monitor areas such as corners in stars, hallways and car park entry and exit points.
The dual-head CCTV camera is very much like the multi-sensor camera, however, instead of 4 cameras, it has two.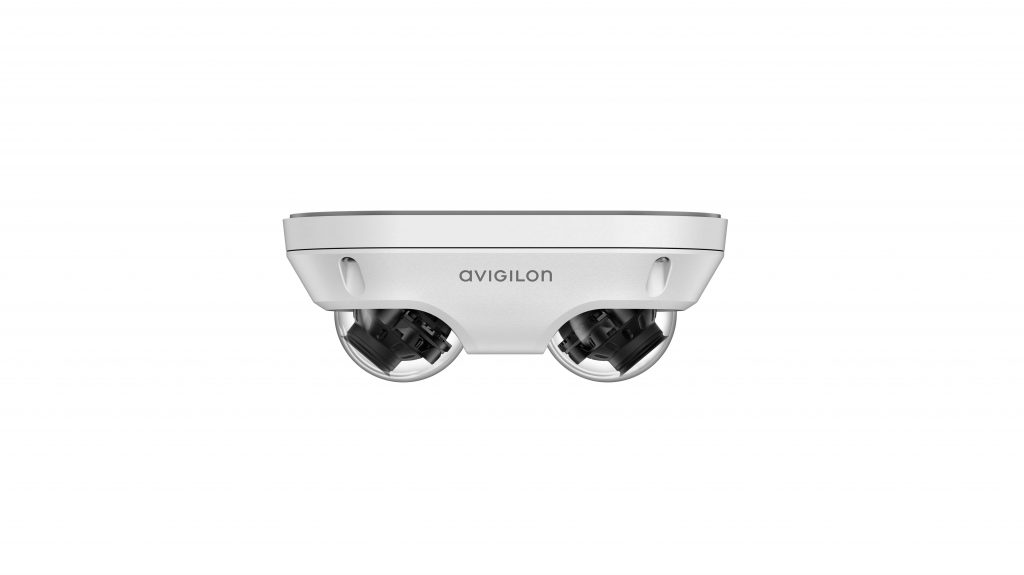 How To Choose The Best Type Of CCTV Camera
In the first instance, you must speak to a security systems expert, who can advise you on what your premises require based on your individual security needs,
As mentioned above, a certain CCTV camera might be perfect for one site, whereas completely wrong for the other. To maximise the effectiveness of the entire system, there needs to be a well-thought-out process in terms of what camera is used and in what location, and for what purpose.
To do that, you need to first run a risk assessment of your property and ask yourself a few important questions such as:
Does It Need To Be Discreet Or Act As A Visual Deterrent?
CCTV cameras can be either small and covert or large and act as a visual deterrent. The intended purpose of the system and what you need to monitor will play a large part in determining what type of CCTV camera is chosen. All CCTV cameras, by law, require clear signage indicating the area is under CCTV surveillance – for more information please read our CCTV Signs Legal Requirement article.
Discreet and visual cameras play an important part in an overall security system, with hidden cameras ideal in locations where they could be tampered with if discovered.
How Big Is The Area Being Monitored?
Specific cameras are designed for specific tasks, if you need to monitor a large area then a PTZ would be useful as they allow you to monitor a large area and zoom in on objects/people of interest. Small areas do not require may not require a large area of viewing, therefor a static camera should suffice – ultimately it depends on your individual needs.
Will It Be Indoors Or Outdoors?
Outdoor cameras face external factors should as extreme drops and rises in temperature, rain and snow which means that they need to be able to withstand harsher environments, than their indoor counterparts. Outdoor cameras need to be weatherproof and water-resistant, as well as be able to work with reflection and glares.
How Clear Should The Footage Be?
If the camera system is designed to be able to identify criminally then this will only be the case with a high resolution that identifies suspects clearly. The area you wish to monitor may also determine the resolution that is best suited to meet that need.
Does the system need to be scalable and flexible?
If you are unsure of your future security needs, then a scalable solution is something to think about. Scaling a CCTV system depends on the bandwidth, hardware, and storage that you have available, so discussing this with your chosen security systems provider is essential.
How will insurance be affected by the CCTV system?
Changes to your security system will affect your insurance, and in most cases, this will result in a reduction in your premiums. Before making any changes to your security, we recommend that you consult with your insurance provider to understand how they may affect your insurance.
Get In Touch
To discuss your commercial CCTV system project, please use the contact forms on this page and one of our friendly team will get back to you within 24 hours (usually sooner).
Call our team on 08442 084422 8:30 a.m. to 5:30 p.m Monday to Friday to discuss your needs.
Commercial CCTV System FAQ
Finding a partner to provide your commercial CCTV system is no easy task. In the below FAQs, we will look to answer the most common questions in order to help you understand why Clarion is your ideal partner.
What Is The Best Commercial CCTV System?
There is no best commercial CCTV system, as no one solution fits every premises or site's needs. The best commercial CCTV system is one that is bespoke and meets your individual needs and requirements.
When looking for a partner do not get carried away by statements such as this is the 'best commercial CCTV system' instead listen to words such as 'site specific' and 'bespoke'.
Commercial CCTV Laws UK
The Government website says the below about commercial CCTV. Rest assured we will provide everything you need to ensure that your business is compliant when it comes to your CCTV system.
You can use CCTV to protect your property but you must follow data protection law.
You must:
Put up a sign to let people know CCTV is being used and why
In most circumstances, be able to provide images within 1 calendar month to anyone you've recorded
Share images with the authorities, such as the police, if they ask for them
Keep images only as long as your business needs them
Pay a data protection fee (The annual fee depends on your size and turnover. It's £40 or £60 for most organisations, including charities and small and medium-sized businesses. The fee can be up to £2,900 for businesses that employ many people and have a high annual turnover.)
You usually can't charge a fee for providing images.
Partners
The Sectors We Work In
View more locations where we work here.
Commercial CCTV Installation Near Me
We are based in Manchester and have a base in Stevenage. As a company, we work in London, Edinburgh, and everywhere in between. Depending on your project, we are happy to work on a national basis. Please contact us to discuss your needs.
How much do commercial CCTV systems cost?
Commercial CCTV systems installed by Clarion can range from £750 for a single CCTV camera to upwards of £500,000 for a full CCTV system, depending on the size of the area to be covered, the functions and technology required, and other factors such as installation time, building type, cabling required, and camera locations.
Installing a commercial CCTV system in a small shop will not require as much CCTV coverage as installing one in a large factory that requires both internal and external coverage. As a result, the smaller shop will, of course, be less expensive. A site survey and quote will help you understand the total cost based on your needs; at Clarion, we provide FREE site surveys. Please contact us if you would like to arrange one.
CCTV Equipment Hardware Costs
The cost of CCTV will be determined by your needs and requirements. Choosing high-end systems may require a larger initial investment, but this will result in better performance of your CCTV system and lower overall costs over the lifetime of your CCTV.
CCTV Installation Costs
Even the most high-end equipment can be a poor investment if it is not correctly installed. Therefore to ensure your system is installed to a high standard and is thoroughly tested and commissioned, it is advised that you contact an NSI Gold accredited company. This will ensure that your system will meet the high standards of the NSI and will be working correctly.
CCTV Monitoring Costs
Unmonitored or monitored business CCTV systems are available. A monitored system is one in which a third party monitors your system and, if activation occurs, such as when a person is detected by CCTV analytics, they are able to monitor and take action, which could be an audible warning, contacting a keyholder to attend, or contacting the police. This adds another layer of security to your premises and ensures that your site is monitored 24 hours a day, 365 days a year. Of course, this comes at an additional cost, so you must decide whether it is a good investment for you.
CCTV Maintenance Costs
We recommend that your commercial CCTV systems be properly maintained on an annual basis to ensure that everything is in working order and that any faults are fixed so that your system can continue to operate. This is an additional cost that can be paid monthly or annually. It is critical that your CCTV system is always operational to ensure that footage is recorded and that any incidents that occur are recorded.
Get In Touch
To discuss your commercial CCTV system project, please use the contact forms on this page and one of our friendly team will get back to you within 24 hours (usually sooner).
Call our team on 08442 084422 8:30 a.m. to 5:30 p.m Monday to Friday to discuss your needs.