Commercial Access Control
Business Access Control Systems In Manchester, the North-West and across the UK since 1996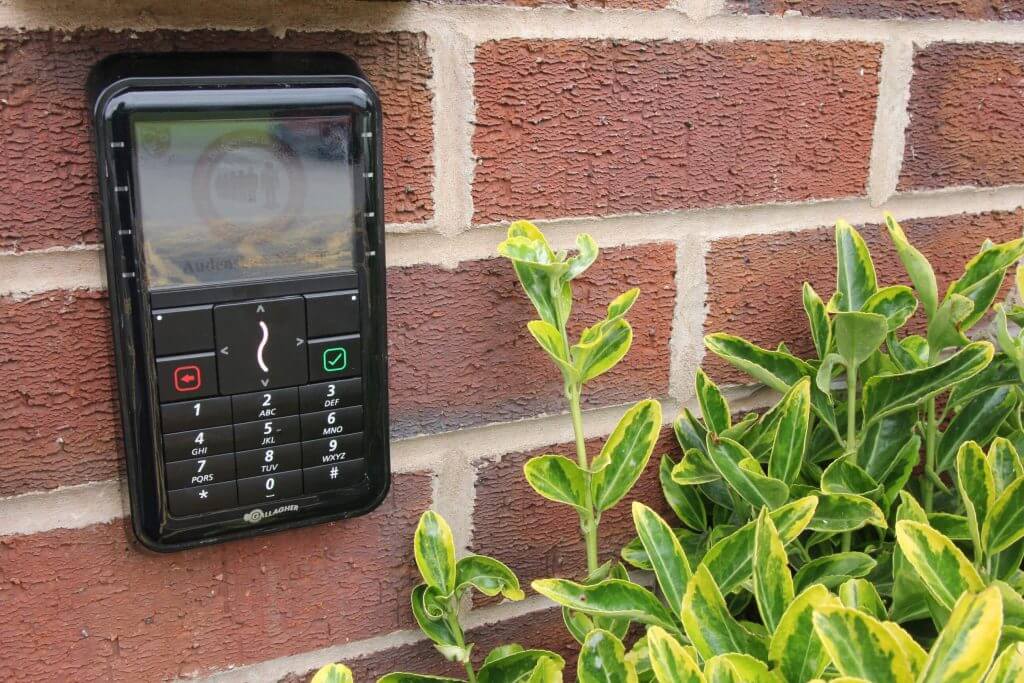 We have been designing, installing, and maintaining a wide range of commercial access control systems in Manchester, the North West and across the UK since 1996. We have a reputation for providing state-of-the-art access control systems for a mixture of commercial, education, and public sector clients.
Our access control systems are designed to grow when required and are completely future-proof. They give you full control over who has access to your premises, and where they can go once inside, significantly improving your building's security.
We work on both large and small projects across Manchester, the North West and the UK, and can tailor access control systems to suit a wide range of budgets.
A small selection of the sectors we work in is listed below, if you would like to discuss a project with us, please contact us today.
School Access Control
Retail Access Control
Hospital Access Control
Warehouse Access Control
Business Park Access Control
Public Sector Access Control
Hospitality Access Control
Vacant Building Access Control
Data Centre Access Control
Critical Infrastructure Access Control
Leisure Access Control
Solar / Wind Farm Access Control
Office Access Control
Nursery Access Control
Care Home Access Control
An Introduction To Access Control Systems
The term "access control" describes any technique used to control passage into or out of any area. A standard lock that uses a key is a simple form of an "access control system".
However, over the years access control systems have become more and more sophisticated as the demand rises.
When thinking about the term "access control system" refers to a computer-based electronic card access system, which uses "access cards" rather than a key to allow access and exit from a building or secure area.
Access control systems are most commonly used to control entry, exit and movement around buildings and premises and help create a safer environment in the workplace.
They also help provide quick access to those who are authorised, whilst also restricting access to those who do not.
In the case of an emergency, they are also able to identify the precise location of occupants for accountability purposes. This is especially useful in large buildings should an emergency occur.
Our access control system will allow the safe movement of authorised employees, visitors, contractors and others throughout the workplace. It will help to prevent loss of stock and personal possessions whilst keeping sensitive information safe.
It can also be used alongside vehicle barriers to control vehicular traffic to and from a site, whilst allowing the same ID token to be used to grant users access to and from the premises.
Limiting and controlling access to sensitive data and areas within the workplace is a modern-day requirement where an access control system can help. As long as the system is correctly designed based on your bespoke requirements.
When designing a system we think about the number of access points at your premises, the level of security required at each point, what controls are to be put in place, the level of security required at each access point, when access is required (Business hours or 24/7), whether access points are internal or external and what, if any, integration they require with other systems already in place.
It's also important to think about the right access control hardware for your solution (don't worry we will do this for you) to ensure that your system is not compromised in any way.
We offer various access control hardware, ranging from locking mechanisms to readers that will suit your premises and resolve your issues.
All of our access control solutions are designed specifically to the security needs of your site, be it a school, hospital, office or warehouse.
No one system will fit your exacting needs, therefore it is essential that a survey is carried out to fully understand your requirements and provide a solution that is unique to your premises.
With an access control solution designed and installed by Clarion, you have a tailor-made system using the latest access control technologies ranging from smart card / token applications to feature-rich biometric systems, all of which are scalable, flexible, and easy to use.
Look Out For The NSI Gold hallmark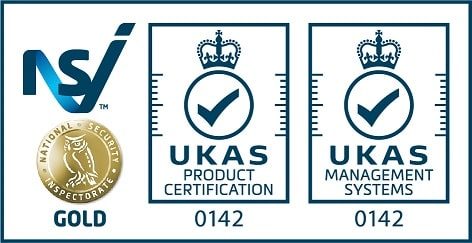 If you are looking for a partner to advise and provide an access control solution for your premises it is vital that you look for a company that is NSI Gold accredited. Clarion has been NSI Gold accredited since 2006.
It is the most widely recognised accreditation in the security systems industry, and it tells you that the company is:
Technically Competent
NSI Gold accredited companies have relevant technical experience and work to International and British Standards and NSI Codes of Practice.
Professional
Operate a Quality Management System to ISO 9001 and NSI Quality Schedules.
Trusted
Reputable Directors & leaders with relevant business experience and effective employee security screening.
Why use an access control system instead of keys?
Keys are the simplest form of access control and are what many smaller organisations use.
Even for small companies keys have many flaws and limitations. As an organisation grows these can increase and make traditional keys huge security and audit risk.
Keys can be lost – If a key is lost it is not just as simple as replacing the key.
Locks must be replaced so that the key can not be used to enter the premises by an unauthorised person.
You then need to distribute new keys to everyone who requires access to the door and dispose of the old ones.
Keys are difficult to manage – If you have a large building then you will need numerous keys which are not convenient to carry or manage.
Labelling keys is a security risk if someone from outside of your organisation manages to gain access to them. So knowing what key for what door takes time to understand.
Keys don't leave an audit trail – When someone uses a key you do not know what time they entered or if an emergency occurs you do not know if, or who is still in the building.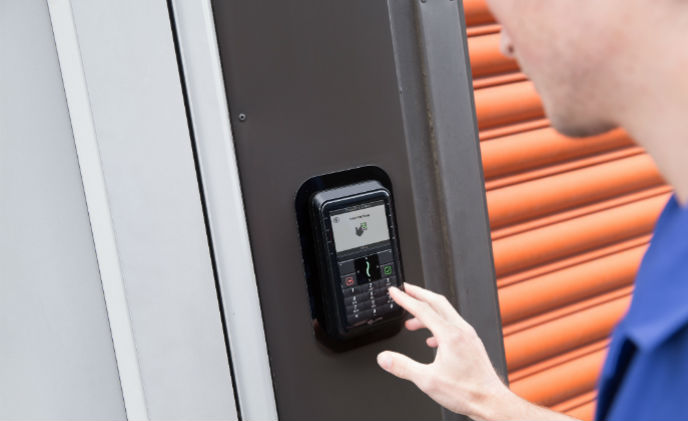 Access Control Systems Equals Increased Control And Security
An electronic access control system gives you more control and reduces the downsides of using traditional keys.
It will help you manage:
The doors they have access to – You may want only authorised people to enter certain areas. An access control system will allow you to set access permissions to do this, and with a few clicks of a mouse, you can add, remove and amend users' access.
Who has access – You may also have automatic access to all employees at the entrance to your premises, and ensure that visitors have to use an intercom to speak to reception prior to entering.
Under which conditions they're allowed access – You may set this so that the main door will only open if the secondary door beyond reception is closed. This will allow reception to verify all personnel before main access is granted.
What times they can gain access – You may only allow staff to enter your premises at certain times, and security personnel need to be granted 24/7 access to your site.
One of the biggest benefits of an access control system is the amount of control that it gives you. You are able to quickly remove access, amend access and increase access whenever you want, with a few clicks of your mouse.
It will also show you who has accessed where and when so that if an incident occurs you can locate personnel and determine what occurred or provide the information to the emergency services.
As you can tell an access control system is vital in today's modern world for a variety of reasons.
Flexible finance options
We understand that financial security is just as important as the systems that protect your premises.
That's why we offer a range of financial payment options on your security equipment, helping to protect your cash flow as well as your site.
Locking Mechanisms For Access Control
We can offer a range of various locks to suit your site's access control requirements and needs. The security risks of your premises will be taken into account in order to determine the right lock for your specific circumstances.
Our technical sales team will produce a solution that will combine a number of different locks to ensure that you get the best from your access control solution.
The locks can range from magnetic locks for basic security needs, to shearlocks for medium needs, to solenoid locks for those premises looking for the highest form of lock mechanism on the market.
Access Control Proximity Card Readers
Proximity card readers are available in a number of options from a simple internal reader to an external weather and vandal resistant long-range reader, with the flexibility to meet your organisational needs and design requirements.
They are suitable for internal and external installation, have a visual indication of card access status at all times, and allow connection to all standard access control panels.
Access Control ID Cards and Fobs
Access control systems that have electronic lock mechanisms need to have some form of security token to enable access control throughout your premises.
These can come in various shapes and sizes, such as keycards/smartcards, ID cards and key fobs.
We will supply the type of security token we know will work best alongside your needs and requirements. Different ID cards or fobs will be considered depending on the type and level of access control security you require.
Biometrics Access Control
Depending on the nature of your organisation, the use of ID cards or key fobs may not be suitable or provide the level of security you need.
Where a high level of security is required, biometrics provides an enhanced level of security usually alongside proximity cards/tokens.
Biometric readers are the most accurate way to identify people accessing your premises. They operate through various means such as fingerprint technology, hand geometry or even through recognition of the iris.
Hand geometry and iris recognition are likely to be used in environments that require the highest security possible.
The 4 Stages of Your Business Access Control Project:
Ensuring projects run smoothly starts by doing the basics correctly, this is why we follow the same procedure for all projects to ensure that your project runs on time, to budget and meets your requirements.
Please take a look at the below steps to see what is involved with your access control system project.
Brief & Survey
We will visit your premises to understand your requirements, budget and layout of your site. As an NSI approved company we will also carry out a risk assessment as an added benefit to your survey, the risk assessment will consider:
The level of security required to meet customers' needs
Cyber-security
The number of people using the system
How visitors would be managed
The selected recognition technology
The businesses activities
Design & Proposal
Our team will then get to work on the plans and design of your access control system, before presenting you with a proposal, as well as costs for both an outright purpose and also a leasing option if preferred.
Installation & Training
We will plan the installation at a date that is convenient for you and ensure that you know how long it will take, the project manager handling your project and the engineer(s) who will be installing your access control system.
If you need anything you have direct contact with your project manager to ensure your project runs smoothly.
After your project is finished we provide training and a manual so you know how to fully operate your system.
As part of your quote, we recommend that you take out an annual maintenance contract to ensure your system remains fully operational.
After your project is completed we will also provide you with a certificate of compliance, this shows that your installation was installed by an approved company and meets the appropriate standards.
This may be required by your insurance company as proof that your premises meet key criteria as a condition of your insurance or to give you an insurance discount.
24/7/365 Support
All maintenance customers will benefit from access to our 24/7 telephone support, technical support and priority service. If you ever need anything all you have to do is email or call us.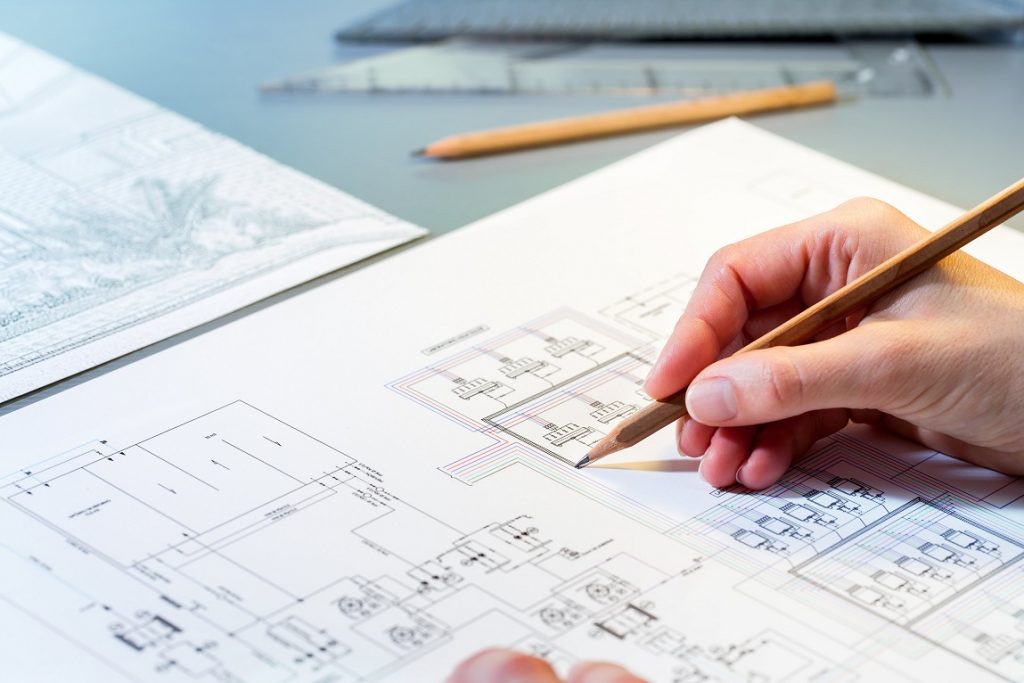 Commercial Access Control Integration
With businesses using many different building and software systems, integration with access control software has never been more important for the day-to-day running of your company.
Access control integration gives you more door control through a security token such as a fob or ID card. In an integrated security system, the security token can do so much more than just enable and restrict access around your site.
The access control ID token is the key to opening your world to the options available with access control integration.
Our access control software can integrate directly with your existing in-house systems to provide a fully integrated solution capable of automating many processes.
Many security systems such as CCTV security systems, intruder alarms, fire alarms, and visitor management systems are capable of being integrated with our access control solutions.
We can also integrate with print management software, PC reservation systems, traffic barriers, and vending machines – in fact, almost any in-house system at all.
Access Control Integration makes it possible for an ID card or security token to be used for so much more than just accessing doors, barriers, and buildings.
Integration of your existing systems with Access Control gives you unparalleled control and functionality of all your systems in one place, ensuring quality, futureproof investment protection for your organisation.
Access control integration makes your life easier and streamlines your work processes – one ID card/token to control everything on your site.
Partnering with the very best
We are supported by some of the world's biggest security system brands.
Business Access Control System Software
The intelligent access control software has replaced the traditional lock and key mechanism which now makes way for an electronic ID card/token to be used on your premises.
The security tokens are personalised with access rights for each user to limit or grant access to certain areas of your premises at specific times of the day.
You can also program separate cards for the use of visitors to control their access to specific rooms at specific times. Our access control software gives you full control over your building's security and access rights to users.
The software allows you to quickly and easily change and delete access rights and update cards.
If a user loses their ID card or security token, you can quickly block and blacklist the token to avoid an unauthorised person using it, ensuring your premises are secure at all times.
If you choose a Gallagher access control system users are able to use mobiles as a method by which to access doors. This is a vital tool if you want to future-proof your security. Take a look at the video below to learn more.
Electronic access control works with a combination of both intelligent access control software and hardware. They work seamlessly together, giving you the ability to control access to the highest standard.
Our door access control systems will register the movements of individuals within your buildings, keeping a full audit trail of where they have been and when.
Audit trail reports can form part of your organisation's "swipe in, swipe out" policy and can be used for employee attendance and punctuality purposes.
As security issues in the UK form a huge part of our news industry, securing and protecting your premises to the highest standard has never been more important.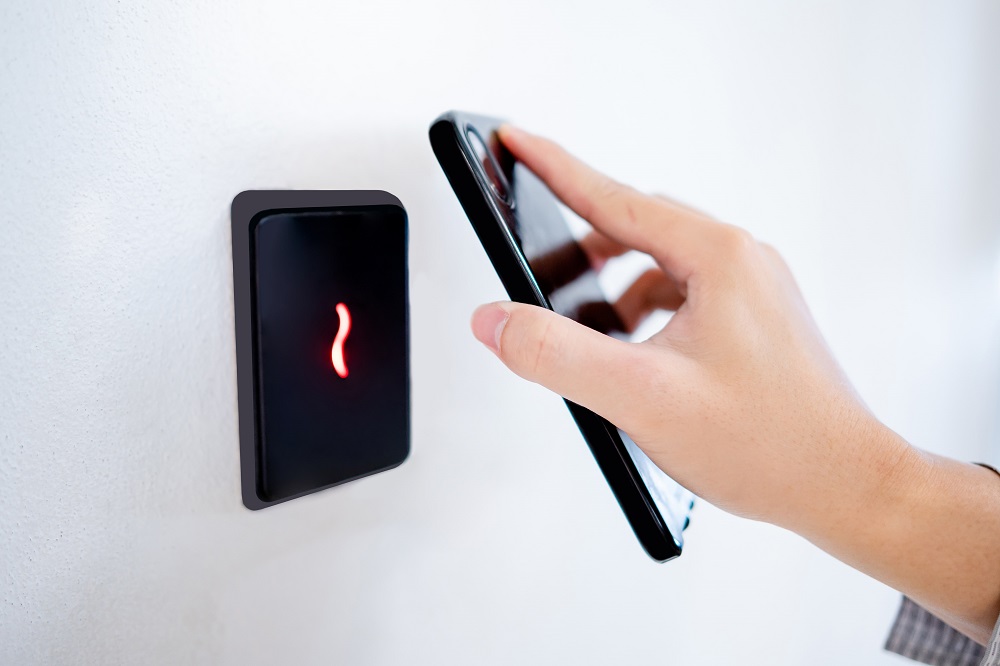 What Are The Key Benefits Of Commercial Access Control Systems?
Commercial access control systems allow organisations to take full control over who has access to their premises and when. The ease of use allows for many administration tasks to be streamlined within the technology and it also creates a safer working environment for staff.
Dependent on your needs, commercial access control systems can be used to assist with attendance and punctuality issues with their intelligent reporting functionalities. So what are the key benefits of commercial access control?
Control
An intelligent commercial access control solution will allow users to have full control over who has access to specific areas and when they have access.
You can easily use the system to program each specific security token or ID card to distribute access rights for each employee or visitor to your premises. Departmental grouping is also available, where you can assign access rights by the department.
For example, Jonathan in facilities would never need access to the area where sensitive HR information is stored, and this system easily allows you to put these restrictions in place.
The good news is that if you have multiple sites, access and visibility can be controlled from one central location.
Visibility
Commercial access control systems provide full reporting functionalities that enable you to view where people have been and exactly when they passed through specific areas and doors.
An events screen allows viewing of 'real time' events as they are happening, monitoring who is where in a building if doors have been left propped open or a door been forced.
The system can also monitor broken glass so that if activated, doors are not left open for long periods of time. All of these alerts can be sent via email so that you are instantly notified.
In addition to the 'live' information, reports can easily be created from the software. Full audit trail capability by user, department or group allows for this information to be quickly accessed and distributed, should you require it.
Security
Although it may seem obvious, there is no doubt that a commercial access control system will significantly improve the security of your organisation.
Leaving doors to be freely accessed into the building and within your premises will put your site at risk by making access easy for potential intruders and criminals. Commercial access control solutions can also help to reduce the risk of internal employee theft taking place.
Save Money
Having to replace keys and change locks when keys are misplaced or lost can quickly stack up in price. Using keys to access and secure areas also puts your site at risk as copies of keys can easily be made without you knowing, no matter how well the distribution of keys is managed.
With access control, if security tokens or ID cards are lost, you can instantly block lost cards and re-distribute new ones where necessary. This avoids ID cards getting into the wrong hands and being abused.
Integration
The good news is that most commercial access control systems can easily be integrated with your existing, in-house, third-party systems. The software can be integrated with CCTV, Lifts, Print Management, Cashless Catering, and Intruder Alarms.
The truth is that the flexibility and options for integration are almost endless with the right commercial access control solution. One ID card to control multiple systems.
Future Proof
Return on investment and getting the most for your money is paramount when it comes to upgrading or deploying a new system across your organisation.
The intelligent nature of access control solutions means that your investment is futureproofed. Adding additional doors to your building as your needs change is straightforward and cost-effective. Add as many doors as you require, as and when your budgets allow.
Flexible finance options
We understand that financial security is just as important as the systems that protect your premises.
That's why we offer a range of financial payment options on your security equipment, helping to protect your cash flow as well as your site.
The different types of access control systems
There are four types of access control and we will help you choose a system based on what suits your needs the best.
It is important to think about your needs and that a small office will need different permission types, then a larger office, where more stringent permissions may be required.
Of course, this is where we come in, we will ensure that you have a system suited to your needs, and will allow you to grow when required.
Discretionary Access Control (DAC)
A discretionary access control system (DAC) allows the owner of the company to decide on how many people have access to a specific location. Each access point has a list of approved users and only they are able to access this point.
DAC systems are the most flexible and offer the highest number of allowances compared to other types of access control. Because it is very flexible, it is not as secure as the other types of access control, especially mandatory access control systems.
Since one person has ultimate control over the system they may grant access to someone who should not have access to a given area. Discretionary access control systems are ideal for companies who expect flexibility in their system.
Mandatory Access Control (MAC)
Mandatory access control systems (MAC) are the most secure type of access control. Only custodians and owners have access to the system and settings are preset by the system admin and can not be amended or removed without their permission.
A DAC system allows you to create an access list on each individual entry point, a MAC system works by classifying all the uses and grants them access to areas based on the systems programming. If you have 100 employees, then you will need to individually give 100 people permission.
They are not flexible and offer the most secure type of access control. In order to change permissions, the admin has to amend the specifics users' access. MAC systems are used by organisations that require the most stringent security.
Role-Based Access Control (RBAC)
Role-based access control (RBAC) is becoming the most popular type of access control as it allows you to assign permissions by job title and cuts down on the time required to set up and amend user access.
For example, the directors could have access to the entire building, whereas an accountant may only need to access certain rooms within the building. This way you can assign access quickly and you do not have to set up individually security profiles, you just need to set up them for each job title.
Rule-Based Access Control
This should not be confused with the one above, as rule-based access control is commonly used as an add-on to the other types of access control. In addition to the type of access control you choose, rule-based access control can change the user permissions based on different factors determined by what you need.
If your business closes at 6 p.m., then you can set up a rule that says no one can enter your building after this time, until 6 a.m. the following morning. Rules can be created for a variety of occasions based on your individual company's needs.
5 Reasons Your Premises Needs A Commercial Access Control System
Protection of staff, Property An Assets
With security threats on the rise, we couldn't think of a more important time to upgrade the way in which you secure your building.
Door access control will ensure that those who wish to enter your premises will not be able to do so unless they can present a security token with the correct credentials to grant them entry.
The security token will then act as a key for an individual to access different areas of your building.
Stop intruders At The Start
An access control system makes it very difficult for intruders to gain access to your building at any point and smart access control solutions will deter criminals.
Those without the correct credentials or ID card will simply not be able to gain entry. Choosing the right locks and doors to form part of your access control system is key to ensuring that you can deter criminals and prevent them from forcing entry.
Of course, using access control with a full CCTV security system that secures perimeters and the whole of your building will make this more effective.
Clear Reporting Whenever You Need
The reporting functionality on access control systems will serve to make your life easier and allow you to fully understand who has entered the building, and the exact time they entered and will provide a full audit trail of the route they took whilst on the premises.
Many users of access control systems use the reporting functionalities to streamline their administration and attendance tasks. You can easily use the reports to compile a list of every person who was in the building at 11:02 am on a certain day.
You can print a report off for employees who may have entered the building after 9 am to view a full list of who may have been late on a particular day – the options are endless with access control reporting capabilities.
Departmental-based ID cards
An access control system will come in some form of a security token, be it a fob or an ID card or one of the other many options on the market that you could consider.
These can be individually programmed with user credentials by the department. For example, you could have HR, Marketing, Sales, Managerial, Administration – this way access rights can be grouped by each department only giving them access to areas that are relevant to their job.
For example, the Marketing team would never need access to the pay role cupboard that contains sensitive and private information.
Integration
One of the biggest advantages that you should take into consideration when thinking about access control is the integration capabilities it offers.
Many organisations that are public or commercial use a variety of systems throughout their organisation, many of which need different forms of tokens to be controlled.
Access control ID cards can be programmed to integrate with existing in-house systems such as vending machines, barriers, catering, print management, and even PCs.
They also double up and act as an ID card where various information and images can easily be printed onto them.
Features Of Access Control
Provides an audit trail of who is accessing your facility and when
Ability to integrate with other security systems for centralised management of single or multiple sites
Wide range of systems, incorporating proximity cards, tokens smart cards and biometric technology
Can assist with timesheet procedures & W.T.D. (Working Time Directive)
Integration with other business systems such as cashless vending, network authentication and print management solutions
Instant updates of card access rights
Full control over access rights of each employee
Departmental grouping within selected areas
Fully traceable audit trail with sophisticated reporting tools
Features Ability to visually identify card/token usage through integration with CCTV
Ensure proper use of the access control system with a security token
One security token to control access to multiple function points
Access Control Benefits
Enhanced security for employees, visitors, property and sensitive information
Traceability and control of who goes where and when
Provides the ability to group departments to provide access within selected areas
Significant reduction in the number of keys used within a building
Other specific applications such as assisting with Health and Safety monitoring
Easy to use with a host of features
Can manage an unlimited number of doors
Can aid with Health and Safety monitoring and attendance
Cost-effective solution with automation processes
Ability to integrate other systems when required
Streamlines search processes/time reduction
Access Control Frequently Asked Questions
What is an access control system?
In its simplest form, an access control system grants access to your premises and/or rooms to authorised personnel.
The system works when a security token, which is usually a card or key fob, is presented to the controller by the side of the door, and the system reads the authorised card and then grants access to enter.
Access control helps protect people, processes and assets, by only granting access to authorised personnel, and keeping an audit trail of who has entered and exited rooms.
Access control systems improve the security and efficiency of an organisation's premises.
How does an access control system work?
Access control systems manage entry in and exit out of designated areas using the security token, security token reader and access control panel.
These create a digital network that works together to create a seamless automated experience.
The security token (which is usually a key card/key fob etc.) uses wireless technology and RFID signals that work by the reader (control panel) picking up the encoded radio waves when the security token is presented, and then it will unlock and release the door.
This will only occur if the control panel recognises the security token as authorised.
Each security token contains unique information about the user and can be tracked to see where they have been, and where they are currently, in case of an emergency.
What does an access control system include?
This really depends on the access control system that you opt for, we will of course provide recommendations based on your needs. You will typically find locking hardware, door controller, door readers, control panels, sensors and software to manage the information and data included in your system.
When combing these systems they will help to verify PINS, passwords, usernames and all accreditations when using the system with your security token.
Access control systems can also include multifactor authentication, this is where you may use security access in conjunction with a PIN code to add a further level of security for your premises.
How much do the access control systems cost?
Without understanding your needs, and that of your premises, this is a ballpark figure. After completing a full survey we will understand and be able to provide costs in greater detail.
It depends on the type of system, requirements, the complexity of the system, the number of doors to be included, the authentication method, and then the brand of access control system you opt for will all affect cost.
Keyless door entry systems will cost between £500 and £2500 per door depending on the solution required – this cost could increase if you opt for biometric readers, and is only a ballpark figure. You also need to factor in installation costs, the control system that is being used and other criteria to give you a clearer indication of pricing. As we offer FREE surveys, we would recommend that you contact us in order to gain costs for your project.
You also need to factor in ongoing costs such as maintenance and repair if you want to ensure that your system continues to be operational for years to come.
What are the types of access control systems?
There are four types of access control systems:
Mandatory – highest security and permissions are granted by a sole person.
Discretionary – least restrictive and flexible. Access rights and permissions for all users
Role-based – Access is based on your role i.e. director can access all entry points, and the apprentice can only enter certain areas.
Rule-based – Access based on rules i.e. no access to the premises between 8 p.m. and 6 a.m.
Partners
The Sectors We Work In
View the locations where we work here.