Security Systems Maintenance Manchester
Security Maintenace Company UK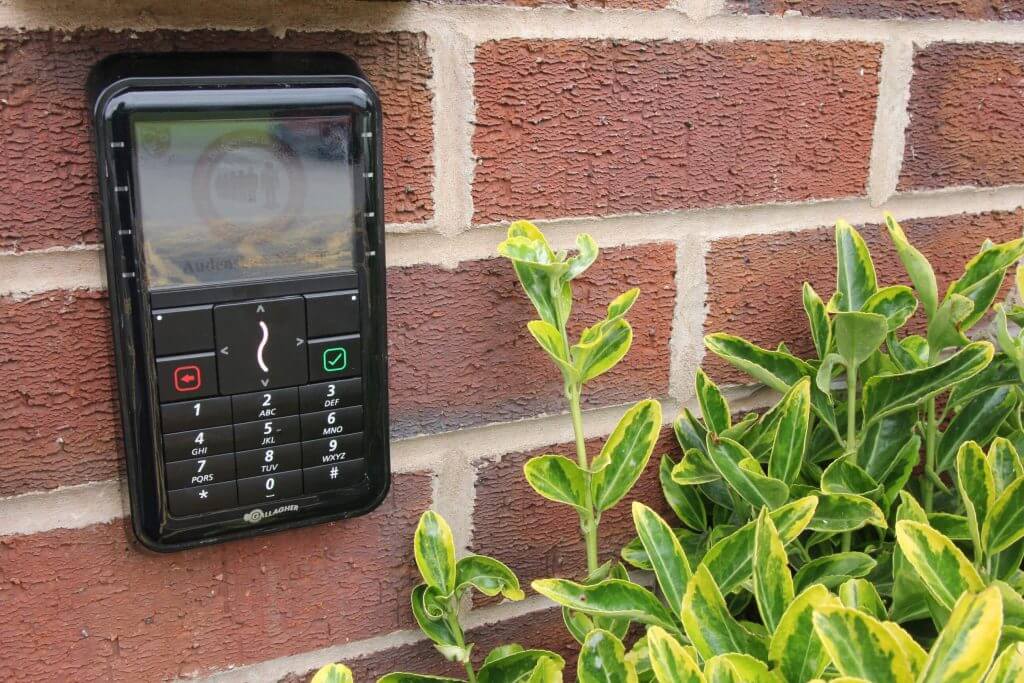 Security System Maintenance
Our Service Engineering Team is based out of our Manchester Head Office and has a base in the Stevenage area, giving us the ability to provide Preventative Maintenance and Corrective Maintenance cover to most of the UK easily and quickly.
We offer a 24 hours per day, 365 days per year cover to all of our clients via our 24-hour telephone line 08442 084422. We always ensure that the highest levels of customer care are provided and can guarantee the fastest response times possible with set SLAs agreed with clients and assured under our NSI Gold membership.
Our friendly Service Administration Team is always happy to discuss any specific requirements or requests you may have regarding your site or needs. Whether you contact our office team Monday – Friday 08:30 – 17:30 or our Out of Hours team, you are always guaranteed a response within minutes. Our Technical Support Manager is also very happy to try to help resolve any technical issues on the telephone, saving you both time and money. Site maintenance visits will always be booked with you prior to arrival except in the case of emergencies where engineers will attend ASAP.
We can assist you with the maintenance or installation of a CCTV system, Access Control, Intercom, Intruder Alarms, ANPR, Visitor Management Systems, as well as Gates and Barriers. At Clarion we aim to provide a service second to none, excelling expectations and preventing issues from occurring where possible, helping us to ensure that our happy customers return to us year after year.
Security System Maintenance, Servicing & Repair Company
Prevention saves you money in the long run. A poorly maintained system becomes inefficient very quickly and could lead to unnecessary costs over time.
Most insurance companies require proof that routine maintenance is carried out by an approved company. As an NSI Gold accredited company, Clarion strongly recommends that you look after your investment, your safety, and your security with one of our plans.
Our range of security system maintenance contracts is designed to meet your individual requirements. Included as standard in all contracts is one preventative maintenance activity per year. Please ask us for further details.
Services
24hr telephone support
Emergency attendance at all hours
System check and servicing during normal working hours
Minor system adjustments during service
Full system backup is taken at each visit
Remote monitoring test where applicable
Call out charges included attending to equipment failures
Parts are replaced free of charge (equipment failure only)
The benefits of maintenance with Clarion
| Services | Benefits |
| --- | --- |
| Free loan service of standard equipment for 21 days | Maintains system continuity giving you the time to make decisions such as the repair or replacement of faulty components |
| Regular and scheduled maintenance visit(s) | Ensures reliability of your security system and extends the life of your asset |
| Unlimited telephone support, 24 hours a day | Often eliminates the need for a site visit keeping any downtime to an absolute minimum |
| Priority service over non-contractual clients | Ensures that security levels are maintained on the premises within pre-agreed response times |
| Guaranteed response to critical equipment faults | Ensures minimal system downtime |
| Preferential fixed rates for labour and parts | Ensures the best value to our clients at all times allowing budgets to be set and adhered to |
| Preferential training rates | Allows you to introduce new staff members to the operation of the system and lessens the risk of user error |
The risks if your system is not maintained
| Examples of avoidable failure | Consequences |
| --- | --- |
| Back-up battery failures | Can cause fatal damage to control equipment |
| Voltage issues leading to control panel and power supplies failure | The system becomes out of order |
| Dirty covers/dome cameras | Poor images resulting in unusable recorded footage |
| System not walk-tested | Detection failures allow intruders to break in undetected |
| No system back up taken | Loss of data leading to PC-based systems having to be fully re-programmed |
| Environmental changes not noted | Overgrown foliage, high stock levels etc. blocking movement detectors and/or causing false activations leading to loss of police response |
| Changes in operation or layout of the site affect the efficiency of the system | Creation of blind spots in detection |
| Recording failures on CCTV system | No CCTV footage is available |
Security Maintenance Contracts with Clarion Security Systems
Looking after your electronic security systems under a professional maintenance contract is the best way to keep your solutions in check, your staff safe and receive the greatest ROI.
Our security maintenance contract will ensure that your security solution's downtime is limited, should a fault ever occur. At Clarion, our engineers carry a wealth of van stock with them at all times. This means that they can get to your site and replace/repair equipment as soon as possible to keep your systems up and running. We will also give you exclusive access to a plethora of loan equipment if your fault cannot be fixed on-site: this will be loaned to you, free of charge, whilst your equipment is assessed and repaired.
What makes our security maintenance contract different?
We won't leave you in a pickle on Friday afternoon. We offer a speedy, prioritised service, no matter the time of day or night, we will always endeavour to get to a customer's site as soon as possible and ensure your systems are up and running, and provide a fix where we can. Many installers will deprioritise service on a Friday afternoon, but Clarion will always be here to help along with our 24/7 technical support line.
System service reports and recommendations:
Our security maintenance contract includes a full detailed analysis of your system service report and recommendations from our service team. This will ensure that your solution is kept in a professional, working state and will help to eliminate the risk of system faults in the long run. Keeping your system in check and the following feedback from your service report is good working practice and will ensure that your people, assets, and site are fully protected with minimal risk of system malfunction and breakdown.