CCTV For Schools
School CCTV Systems In Manchester, the North-West and across the UK since 1996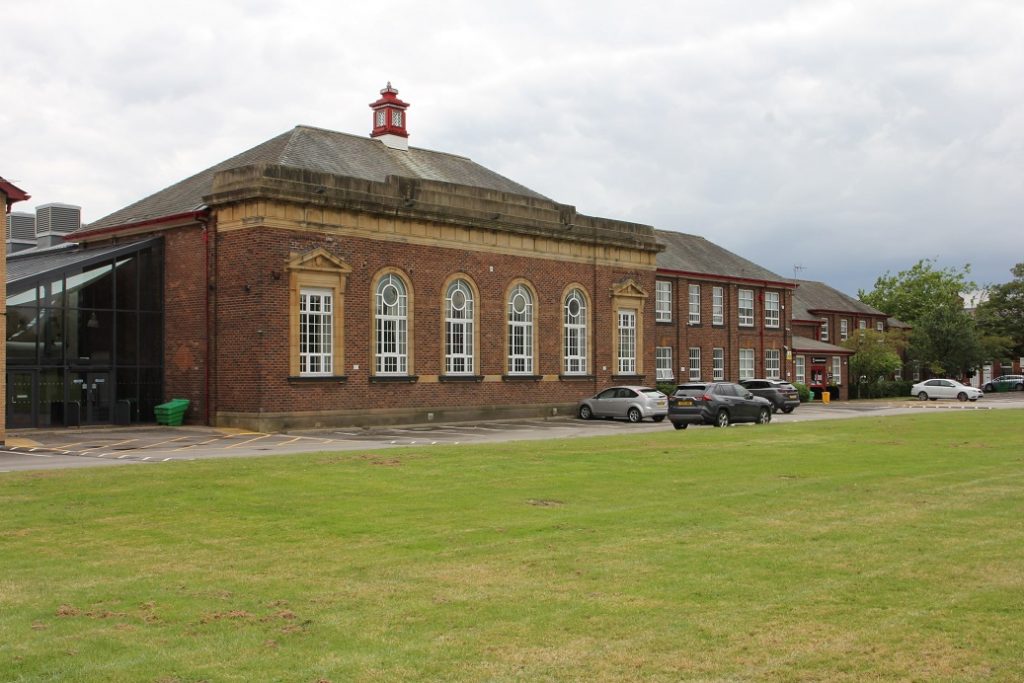 School CCTV Camera Systems
School CCTV cameras are a popular choice when it comes to looking at a school security solution. Given their ability to replace a human security guard and that they are available 24 hours a day they perform a multitude of functions for your school.
Schools have a responsibility to keep students, teachers and staff are safe, the benefits of using a school CCTV system:
The ability to control and monitor the movement of people around your school grounds, and also monitor any unwanted visitors as they move around the school grounds.
The ability to monitor the entire school grounds from one central control room gives you the ability to see 360 degrees. You can also use CCTV monitoring to provide a monitoring service outside of school hours.
The deterrent of crime and anti-social behaviour with the deterrent that the footage is being watched/recorded and that they will be identified, caught and reprimanded.
A large reduction in security as there is no longer a need to hire several security guards
Collection of evidence that can be used for evidential purposes.
Whilst there are many benefits when it comes to school CCTV systems, there are also drawbacks with the largest being privacy.
Since the early adoption of CCTV across the UK they have sometimes been met with distrust, with people wrongly assuming that they may be used to spy on individuals.
To avoid this schools must be as transparent as possible and have a detailed and open discussion with all stakeholders in terms of why they are being used, and the rules, laws and regulations that will be followed.
Clear CCTV signage should be used throughout your building to make everyone aware that CCTV surveillance is taking place on school grounds.
All schools must follow the Information Commissioner's Office (ICO)'s code of practice which states that you must have a legitimate reason for installing a school CCTV system and that you accept the responsibility that all footage will be processed in conjunction with GDPR laws and all other relevant rules, laws and obligations.
Get In Touch
To discuss your School CCTV system project, please use the contact forms on this page and one of our friendly team will get back to you within 24 hours (usually sooner).
Call our team on 08442 084422 8:30 a.m. to 5:30 p.m Monday to Friday to discuss your needs.
CCTV For Schools
CCTV for Schools has undoubtedly become an integral part of an education establishment's security plan. CCTV is not only used for safety and security purposes in schools but is widely being used for many other processes such as monitoring pupil behaviour, reducing bullying, improving learning and preventing theft and vandalism.
So what are the top benefits of CCTV for schools and how can it help education establishments take control of their security?
Reduce bullying: with an HD CCTV system in place in your school or higher education establishment, you can identify behavioural problems and safeguarding issues around the school by viewing footage live or re-running CCTV footage when you need it. One of the major benefits of having an HD CCTV system in place is that on a re-run of footage, the clarity and quality of recorded images are not lost, and it will be much easier for you to make the view of what has happened in a particular situation and ensure that this is quickly addressed. By using an intelligent CCTV system for your school, you can ensure that issues around the school can be dealt with as soon as possible. Ultimately, bullying can be prevented and eliminated.
Create a safer environment: With security and terror threats on the rise, it has never been more important to ensure that your students, staff, and visitors all feel as safe as possible when in the school. Deploying a specifically designed CCTV system for schools, across key areas of your educational premises is highly likely to create a much safer environment and give your students and staff greater peace of mind.
Meet Ofsted guidelines: If there's one thing that affects the decisions and idea of change in a school environment, it is changed in Ofsted guidelines. Ofsted states that "appropriate arrangements must be taken to ensure children's and learners' security, taking into account the local context". As security plans are reviewed, it's important for you to consider investing in CCTV security systems that will not only help you meet Ofsted guidelines but also create a safer, more secure school environment.
Deter crime, theft and vandalism: Whilst both internal and external CCTV cameras can help deter theft and vandalism, it's also important to remember that CCTV can help prevent you from becoming a target for external threats. A well-secured school, with strategically placed CCTV cameras, is less likely to attract would-be criminals. Moreover, if a school chooses a remotely monitored CCTV system, you can be confident that our external monitoring station will immediately respond to an intruder on-site, during out-of-hour operations and generate a police response if necessary.
Staff protection: CCTV for schools is perfect for preventing assaults and false claims of misconduct. It can also be a very important tool when liaising with parents about the behaviour of their children. It helps create a safer working environment for staff, students and visitors.
Integrate with existing systems: One of the major benefits of using Clarion as your installer for CCTV in your school is that we can easily integrate with your existing systems. We can integrate your school CCTV with access control systems, intruder systems, cashless catering/vending, lift control or even print management. We have the ability to allow your systems to work together in harmony, creating a more streamlined and safer environment for your school.
Look Out For The NSI Gold hallmark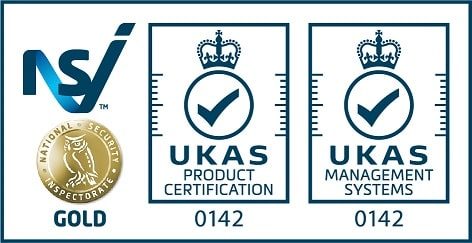 If you are looking for a partner to advise and provide a CCTV solution for your premises it is vital that you look for a company that is NSI Gold accredited. Clarion has been NSI Gold accredited since 2006.
It is the most widely recognised accreditation in the security systems industry, and it tells you that the company is:
Technically Competent
NSI Gold accredited companies have relevant technical experience and work to International and British Standards and NSI Codes of Practice.
Professional
Operate a Quality Management System to ISO 9001 and NSI Quality Schedules.
Trusted
Reputable Directors & leaders with relevant business experience and effective employee security screening.
Latest Case Study
Read about how we helped Manchester Academy reduce behavioural issues and bullying with our HD CCTV system in our case study here. "The system is becoming integral in identifying and resolving safeguarding and behavioural issues around the school. The CCTV system will be one of the tools which will help create a controlled and safer teaching environment and therefore improve teaching and learning within the school. "