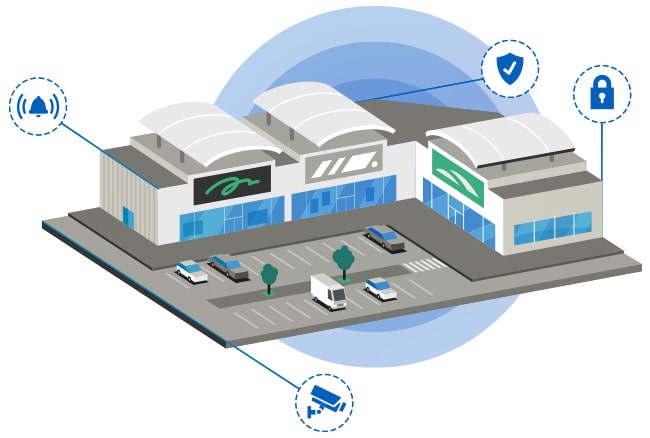 When our existing client contacted Clarion in March 2022, they asked for additional CCTV cameras to improve building coverage.
Our systems are designed to expand as our clients' needs dictate. A client may have a blind spot in their system or require additional coverage of a high-trafficked area; regardless of the reason, we have handled numerous requests for additions over the last 26 years.
We had previously installed a large-scale Avigilon CCTV system for our client, who is a leading experience provider in Manchester; however, this time they required several additions to the system due to misuse of areas, as well as new area coverage that had not been included in the initial system design. This totalled six CCTV cameras, as well as all new cabling and licences, which were added to the system.
These additions have now provided the client with additional building coverage in blind spots and have assisted in preventing misuse in other areas. When it comes to security systems, we at Clarion are always looking for ways to help our customers. We want to ensure your premises are safe, processes and assets are secure, and people are protected at all times.
We recommend clients take out a comprehensive maintenance contract to protect their system and ensure that their investment continues to work for years to come. Our client understood the need to protect their investment and will receive the following:
1 x Preventative maintenance visit per annum.
Telephone support to assist with minor training issues and basic problem-solving.
Speedy priority service to ensure swift attendance.
Temporary loan equipment (when available) whilst faulty equipment is being assessed.
A remote diagnostic service (where technically feasible) allows a remote reset of the system.
Independent family business, Clarion Security Systems is dedicated to ensuring clients have their security systems needs fully met, and are compliant at all times. We offer a full design, installation, service and remote monitoring of advanced electronic security solutions, including commercial intruder alarm systems, commercial access control and business CCTV systems.
Clarion Security systems is an NSI Gold Installer as well as holding the coveted ISO 27001 accreditation. To schedule a FREE site survey please contact us on 08442 084422 or email us today to discuss your needs.
*Because we take our customers' privacy and security seriously, we do not post actual project images*