Commercial Intruder Alarm Monitoring
Business Alarm Monitoring Since 1996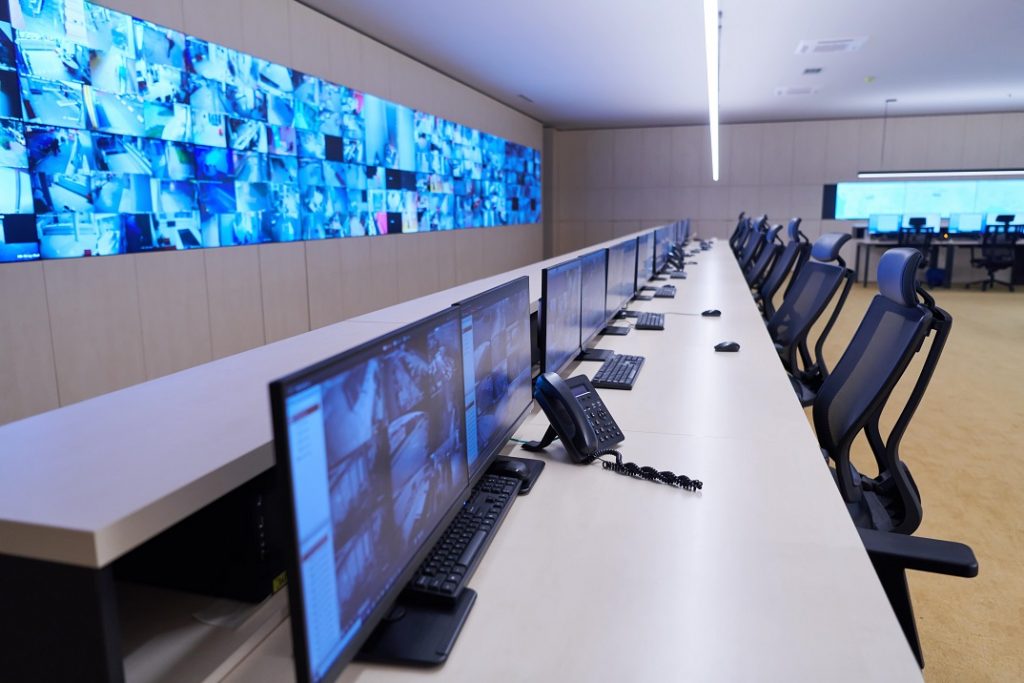 Our Intruder Alarm Monitoring service is an essential security solution when looking to protect your business or organisation from intruders and/or threats when the premises are closed.
Upon risk detection, we will immediately call the emergency services and the designated key holder, allowing a quick reaction to the security issue and reducing the damage or theft at your premises.
We can also offer Visual Verification Alarm monitoring for extra peace of mind if you have both a CCTV and intruder alarm system.
We use the CCTV images to visually verify that an alarm has been triggered and request a priority response from the emergency services, which will help to reduce false alarm call-outs and protect your URN status (URN is a unique reference number assigned by the police to a security system).
Intruder Alarm Monitoring
When it comes to intruder alarm monitoring, our service is different to that of competitors. Our alarm monitoring can run solely off your existing broadband line, which delivers considerable cost savings.
Many alarm monitoring services require you to have a dedicated phone line for alarm signals to be delivered to an Alarm Receiving Centre. In this case, customers can opt to have their internet connection as their primary line, with a backup of GPRS. This ensures that the intruder alarm monitoring service is "always-on" and that there is no risk of alarm signal failure.
Depending on your needs and requirements you can opt to have an IP & GPRS / GPRS & PSTN / IP & PSTN or we can offer you single path solutions such as IP only or GPRS only.
Our intruder alarm monitoring service operates and manages its own server platforms which both receives alarm signals and sends them on to the Alarm Receiving Centre, unlike other IP service providers which have to install their software individually into each Alarm Receiving Centre.
The ability of the system to manage the end-to-end message delivery process means increased reliability, resilience, and accountability all adding up to a secure service that you know you can trust.
A monitored intruder alarm from Clarion Security Systems gives you greater peace of mind and ensures that you meet all insurance and grading requirements for your site, whilst knowing that you will receive unparalleled service from a company you can trust.
Our IP signalling is a cost-effective way to have a secure, fully managed, dual-path monitoring system for intruder alarms. Dual-path signalling uses IP (via the internet) as your primary signalling pathway and will use GPRS as a backup. This type of signalling generates huge cost savings when compared to other signalling devices on the market, where a dedicated phone line (PSTN) is usually required.
Able to meet strict budget restraints, our IP signalling solution offers a range of intelligent features when compared to that of a dated intruder alarm system. Innovation in the IP revolution means that the solution generates huge cost savings, is insurance approved, fully futureproof, scalable, has intelligent reporting capabilities and back-up signalling to ensure alarms always reach the remote monitoring centre.
By using our remotely monitored intruder alarm systems you will benefit from one of the most advanced and highly developed monitoring centres in the country, complying with all current British and European Standards and police force policies giving you a completely dependable and feature-rich intruder alarm system.
Intruder Alarm Monitoring Maintenance
As part of insurance requirements and ACPO, it is mandatory that monitored intruder alarms are serviced twice a year. Not only is this a legal requirement, but it also helps keep false alarms to a minimum, which will ensure you do not lose Police response to your premises should an alarm sound. More so, our servicing policy will ensure that your intruder alarm is maintained to the highest standard and any faults will be rectified to make sure you get the most from your solution. Find out more about our maintenance packages here.