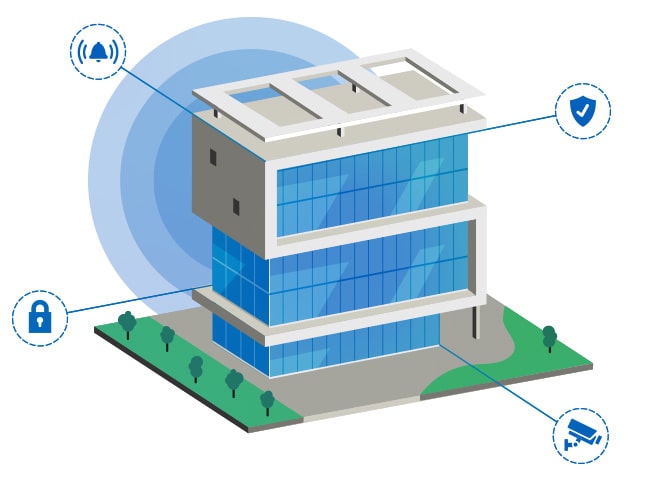 Our client operates a large data centre in Essex and needed to upgrade its access control system since the current system was declared obsolete by the manufacturer. When the customer approached Clarion in October 2021, they asked us to specify an enterprise solution to address this issue.
The old system was to be made "end of life" after notification from the client's current access control system manufacturer, and in order to assure the necessary degree of support, the client required a large update including both software and field-based hardware (primarily door controllers).
Because the customer managed a large data centre and required an enterprise solution, we recommended a Gallagher access control system with the Gallagher Command Centre system to manage the entire system. We implemented access control on over 96 doors in total, as well as biometric readers on numerous other doors, to strengthen security across the facility.
We also moved all control equipment from under the floor to wall-mounted positions to make future system maintenance and support easier. This has given the client an enterprise-level access control platform capable of controlling all elements of site security.
Clarion Security Systems is dedicated to ensuring clients have their security system needs fully met, and are compliant at all times. We offer a full design, installation, service, and remote monitoring of advanced electronic security solutions, including; intruder alarms, access control systems, intercoms and commercial CCTV.
Clarion Security Systems is an NSI Gold Installer as well as holding the coveted ISO 27001 accreditation. To schedule a FREE site survey, please contact us at 08442 084422 or email us today to discuss your needs.
Because we take our customers' privacy and security seriously, we do not post actual project images*