Intruder Alarm Maintenance, Servicing & Repair Company
Intruder Alarm Maintenace Manchester, North-West and across the UK since 1996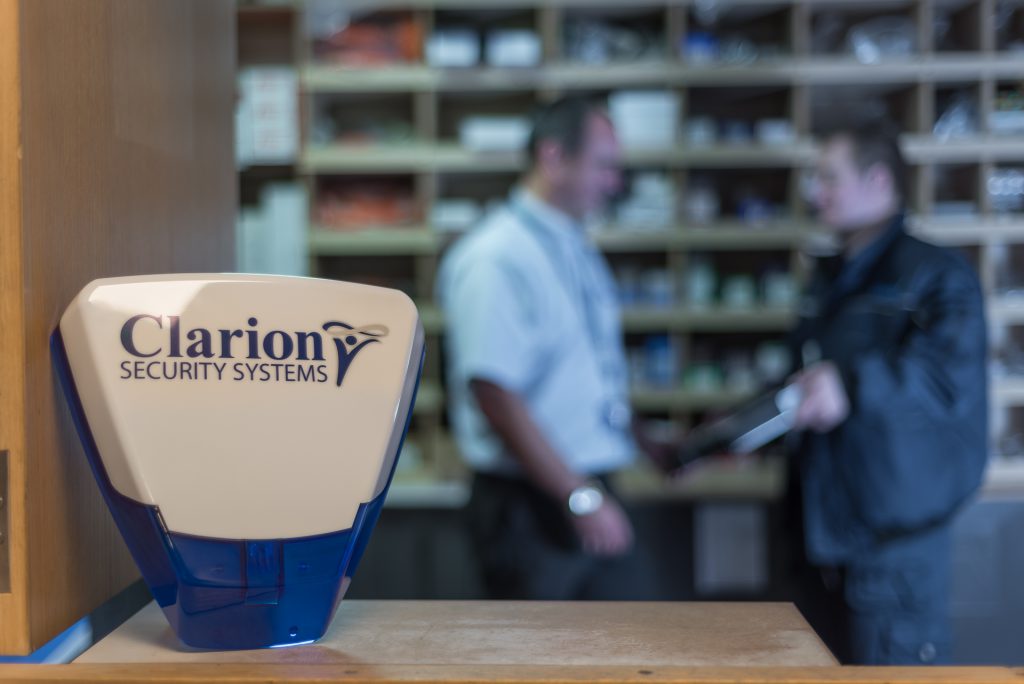 Intruder alarm maintenance is essential to ensure that your alarm system activates when there is a break-in and to deter intruders. Like anything with electrical components, these need to be tested to ensure they are all working effectively. This means any potential defects can be identified early and a malfunction can be avoided.
At Clarion, we believe that an ongoing program of maintenance inspections is a central part of your operational strategy to ensure the continued performance of your intruder alarm system.
An intruder alarm system should have a complete maintenance visit every year. If you have your intruder alarm monitored, this then increases to twice a year, however, one of these maintenance visits may be done remotely.
Depending on your maintenance agreement, we are able to offer both planned and reactive maintenance ensuring that your system is operational 24 hours a day, 7 days a week, and 365 days a year.
Intruder Alarm Maintenance Checklist
Inform the customer that the Alarm is 'on test'.
Put system 'on test' with ARC.
Check remote support connectivity – can we dial into the site to reset the system?
Check that the customer knows how to abort a false activation with the Monitoring Station to avert Police Response.
Does the customer know how to put the system ON/OFF test?
Has the client experienced any problems with the system since the last service visit?
Is the client fully conversant with the operation of the system?
Does the client require any training on the system?
Have there been any changes to the use of the premises, changes in working procedure, or a change of tenure?
Does the system still meet the client's requirements or are there any additions required to their Intruder Alarm System?
Performance of the system continues to meet the agreed specification/operational requirements?
Is the site Logbook available for inspection and being updated by the client (recording service calls or incidents since the last Routine Maintenance visit)?
Is the system specification available for Service Engineer inspection either on-site or electronically?
Is the system installed in accordance with the specification?
Ensure Clarion stickers are in place on the system equipment.
Visual check – any potential problems (electrical and/or physical)?
Check for the correct time and date and adjust if needed.
Check setting and un-setting procedure.
Check entry and exit procedures.
Check the function of detectors.
Check environmental conditions for adverse effects.
Check all data and voltages.
Confirm all equipment has been properly reinstated after Routine Maintenance Test (panel returned to normal day mode).
Check all backup batteries in all related equipment and record values and date tested on individual batteries.
Remove power to the bell box and ensure the backup battery activates the sounder.
Check all Clarion logins – if any have been breached please make changes and update the office.
Check system is 'off test' with ARC.
Check history log up to date.
Check system time and date are correct.
Check that the system is left in full working order.
Our pricing is competitive and we have over 25 years of experience maintaining intruder alarm systems for schools, commercial enterprises and organisations across Manchester, the North West and the UK. Contact us today to discuss how we can help you – our advice is FREE.