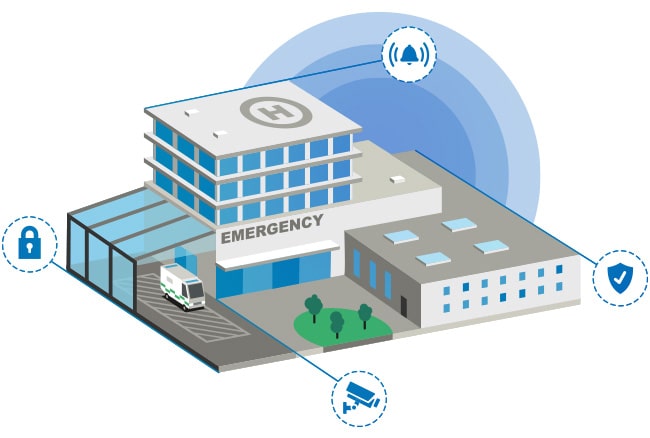 Location:
Greater Manchester
Sector:
Our Client's needs were for a totally safe and secure environment for its development of circa 50 apartments, specifically designed to suit over 55-year-olds and wheelchair or buggy users. This type of environment was a new challenge for Clarion; however with a properly carried out site survey and risk analysis, Clarion had a clear understanding of the traffic on-site and potential security issues.
The design had to be unobtrusive to tenants and with this, in mind, our design team came up with an integrated solution using some of the latest products on the market.  The whole village is completely enclosed, and touch-panel biometrics provide controlled access to the building and grounds eliminating any risk of intrusion and giving complete peace of mind.
Starting at the main site entrance a single channel automatic number plate recognition (ANPR) system was installed allowing tenants & staff to enter the site without getting out of their vehicles, this system also opens the main gate to the underground car park.
Once in the car park, 2-way audio safety help points were installed to provide safety & security for persons in the car park, in addition, each help point also activates a fully functional camera with an automatic tracking facility when pressed.
Access to the main building via key external doors is done via biometric (fingerprint only) readers, this solution was a must as the management staff for Renaissance Living did not want tenants to have to card proximity cards or tokens as per most conventional access control systems.
Finally, to further enhance the security of the site, 16 cameras digital CCTV system was installed comprising 4 high-speed dome cameras & 12 high-resolution static cameras located at key positions within the site.