ANPR Systems in Manchester, the North-West and across the UK since 1996.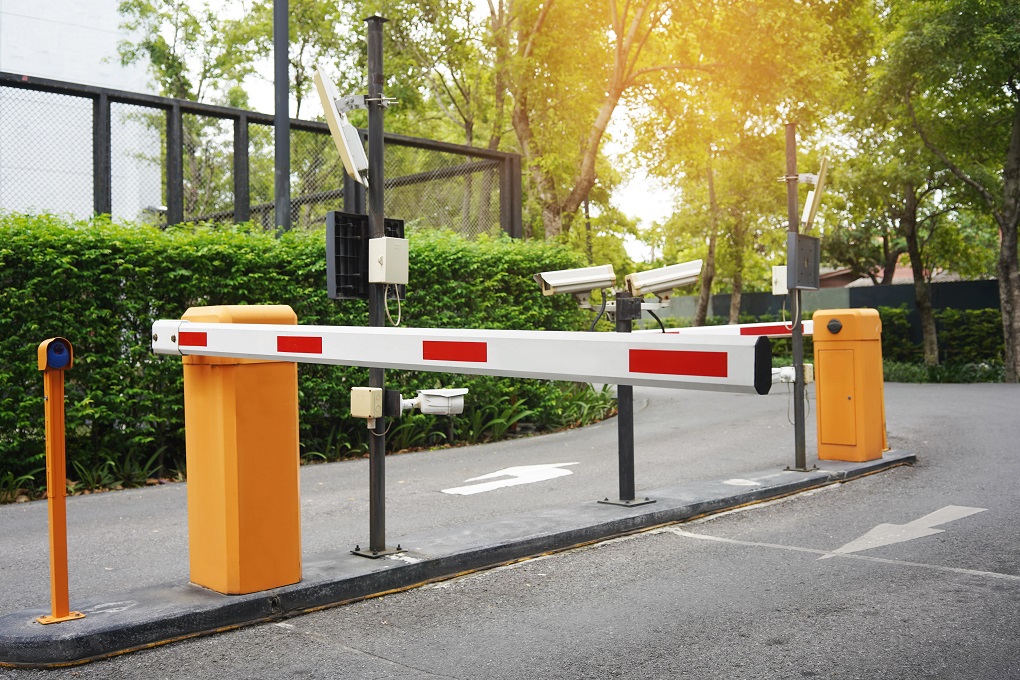 An (Automatic Number Plate Recognition) ANPR system is an efficient and effective way in which to protect your premises and to help control the authorised traffic of vehicles in and out of your premises. By logging approved number plates on your access control system, you can grant access to your site to staff, contractors and visitors.
In conjunction with an automatic barrier system, an ANPR system will form a line of security for when vehicles are looking to gain entry to your site. If the vehicle's number plate is on your database, then the ANPR system will send approval to the automatic gate and entry will be permitted. If the database does not recognise the number plate then the barrier will remain closed, and access will be denied.
Protect your premises with an ANPR system
An ANPR security camera system is highly recommended for organisations wishing to invest in an effective and technologically advanced manner to protect their premises.
ANPR systems can be used to capture and monitor number plates of unauthorised vehicles approaching your premises for perimeter protection and detection. If the ANPR system detects a suspect car, it can be configured to notify your security personnel. It's possible that there will be nothing to be concerned about. It could, however, be a criminal gang surveying the area.
Retail car parks, hotels, schools, hospitals, petrol stations, chemical waste sites, government / MOD buildings, gyms and leisure centres are all using ANPR CCTV cameras in increasing numbers.
How does an ANPR camera system work?
As a vehicle approaches your premises, ANPR systems capture the image of the number plate. The car will be permitted access if the registration number is in the system and has been approved. If the number plate is not recognised by the system, the driver must wait at the entry point and then call through, usually via an intercom system, to be granted permission to enter.
ANPR systems can also be integrated into a perimeter security system to aid in the detection of a variety of security risks.
ANPR CCTV System Uses
Although ANPR is commonly employed to ensure the smooth operation of car parks, it has a wide range of additional applications.
These include:
Providing access to your premises in a secure way
Identifying vehicles that are known to pose a risk to your premises
Keeping track of deliveries in and out of your site and gathering visitor data
Notifying The Police of vehicle registration if it breaches your security
Enhancing the customer experience
If tracking and logging car numbers plates can address these issues after analysing your known security threats, we strongly recommend ANPR.
We work with a range of businesses including:
Offices
Warehouses
Schools
Car showrooms
Gyms
Hospitality
Retail premises
Apartment blocks
Large property developments
Car Park ANPR Systems
Car park operators can employ ANPR technology in a variety of ways. These systems are simple to set up and provide a cost-effective and reliable way to manage your car park, whether you're a supermarket, shopping centre, gym, business on an industrial estate, hotel, or county council.
We will build and implement a parking management system that is precisely suited to your needs once we have a complete understanding of your requirements and objectives.
We can cater for a wide range of car parks including:
Permit-only car parks — all authorised and permitted vehicles will be entered into a database and given access.
Only vehicles belonging to members of staff who are registered with the system will be granted entrance.
Parking with a time limit — many retail parks have a maximum stay of two to three hours. On the way in, vehicle registration numbers are recorded and logged into the system. Vehicles that 'overstay' are subsequently charged parking charges.
Managing car park overstays is comparable to parking with a defined time limit. In pre-paid parking spaces, however, any vehicle owner who 'overstays' will be issued a ticket or be compelled to pay an additional parking cost.
Free parking for a limited time – some car parks offer free parking for the first two hours and then charge an hourly cost after that. When the vehicle owner arrives, he or she enters the vehicle registration number into the system (much like when you get a ticket) and will only be charged once the free time has expired.
Partners
The Sectors We Work In