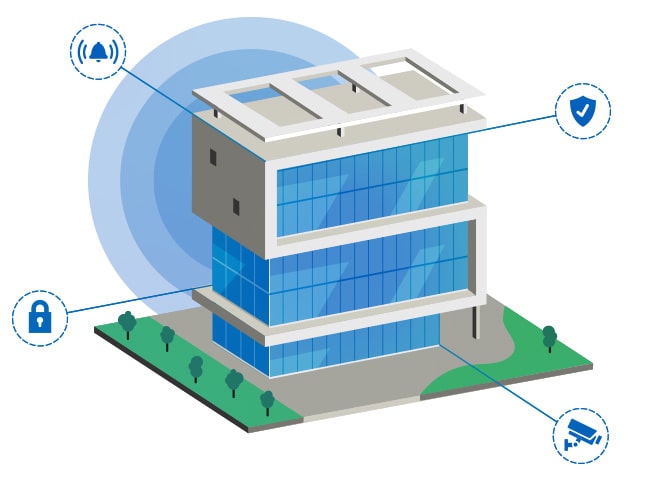 Our client offers business to business gas and electricity to a wide range of organisations across the UK. They approached Clarion in January 2021 in order to replace a faulty intercom system installed by another company.
The client's present commercial intercom system had failed, so they turned to Clarion, who had been suggested by a current customer, to provide a future-proof solution and guarantee that it was properly maintained so that it could continue to function for years to come.
After providing a FREE site survey and getting to know the client's requirements, we provided a solution based on their exacting needs. The solution was a 2N intercom system and 4 handsets which were to be spread over three floors to allow the company's staff to visually identify visitors as they arrived, regardless of what floor they were on. Once visitors have been verified, staff are able to grant them access in order to be able to enter the building.
The project was finished on time and on budget and included system training so that all employees can confidently utilise the new intercom system.
We recommend clients take out a comprehensive maintenance contract to protect their system and ensure that their investment continues to work for years to come. Our client understood the need to protect their investment and will receive the following:
1 x Preventative maintenance visit per annum.
Telephone support to assist with minor training issues and basic problem-solving.
Speedy priority service to ensure swift attendance.
Temporary loan equipment (when available) whilst faulty equipment is being assessed.
A remote diagnostic service (where technically feasible) allows a remote reset of the system.
Independent family business, Clarion Security Systems is dedicated to ensuring clients have their security systems needs fully met, and are compliant at all times. We offer a full design, installation, service and remote monitoring of advanced electronic security solutions, including business alarms, access control and commercial CCTV systems.
Clarion Security systems is an NSI Gold Installer as well as holding the coveted ISO 27001 accreditation. To schedule a FREE site survey please contact us on 08442 084422 or email us today to discuss your needs.
*Because we take our customers' privacy and security seriously, we do not post actual project images*