Welcome to the Clarion Security Systems June 2022 roundup, where we highlight the latest news, projects, and industry insights.
Highlights from June
Clarion had another successful month; here are some of the highlights:
In June, we were awarded over 21 new projects, ranging from local jobs in the North West to projects in Leeds and Newcastle!
Our service team handled a variety of maintenance and faults in Warrington, Bracknell, Liverpool, Halifax and other locations.
Our installation team worked on projects in Manchester, Liverpool, Warrington and other locations.
A Hanwha Techwin training session for the entire engineering team boosted our team's capabilities even further.
Josh joined us as a Senior Project Engineer to assist with project management and to add to the engineering team's experience.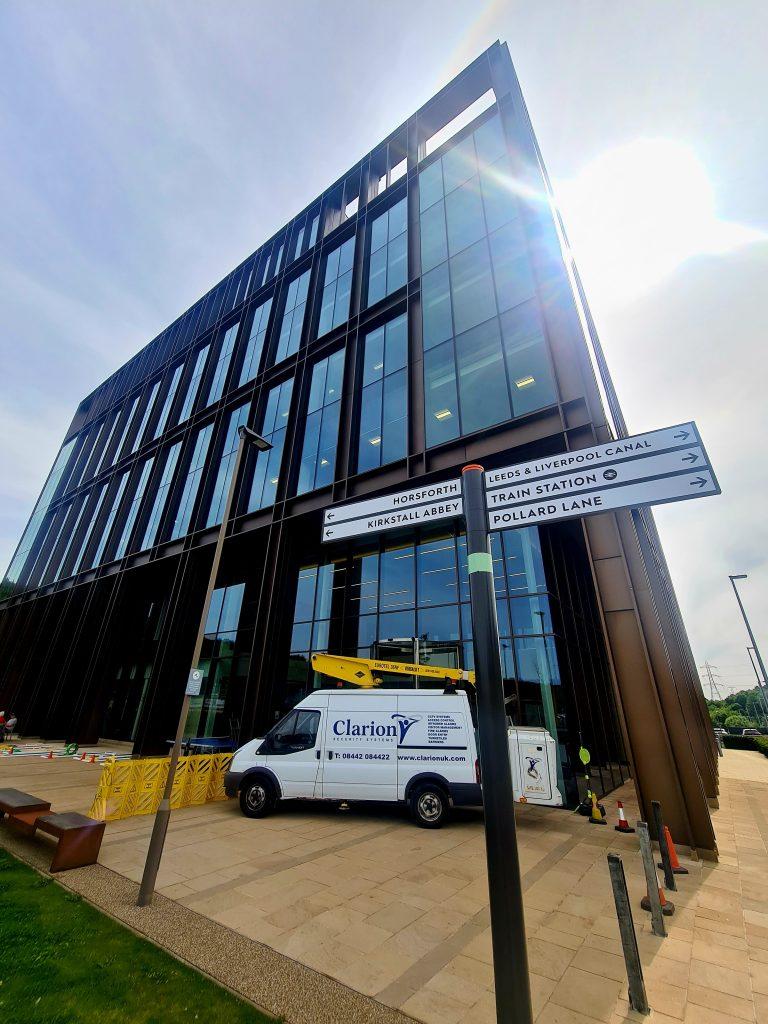 Star Of The Month

The Clarion Star Of The Month Awards is another way for us to recognise and celebrate our achievements in the workplace.
The winner then gets to spin the "Wheel Of Fortune" to see what prize they will receive.
I am delighted to announce that Bevan (Engineering) has won the June Star of the Month!
Bevan won a £30 Just Eat voucher, and some of the feedback he received is listed below.
"Enthusiastic, helpful, and does it with a smile on his face."
"Ask him to do something and he will do it quickly and to the best of his ability."
"This month, I've chosen Bevan for going above and beyond by assisting Colin after hours."
"Always appears to be eager to learn."
Case Studies

At Clarion, we typically have roughly 30 projects going at any given moment. Here is a selection of projects on which we have conducted case studies this month:
Work Anniversaries

This month, we celebrate Colin's (Purchasing) and Phil H's (Engineering) work anniversaries!
Colin is celebrating his 14-year work anniversary, while Phil is celebrating his 7th.
Both are crucial to the company's operations, and the rest of the Clarion team and valued clients rely on their expertise, cool heads, and professionalism on a daily basis.
Job Vacancies

We are a small, friendly, locally run business providing a high-quality service to our clients. We work with commercial, industrial and public sector clients in Manchester, the northwest and across the UK.
We have a variety of available opportunities and are pleased to schedule interviews at a time that is convenient for you.
Industry News


For more information on Clarion Security Systems please email info@clarionuk.com – or call us on 08442 084422.