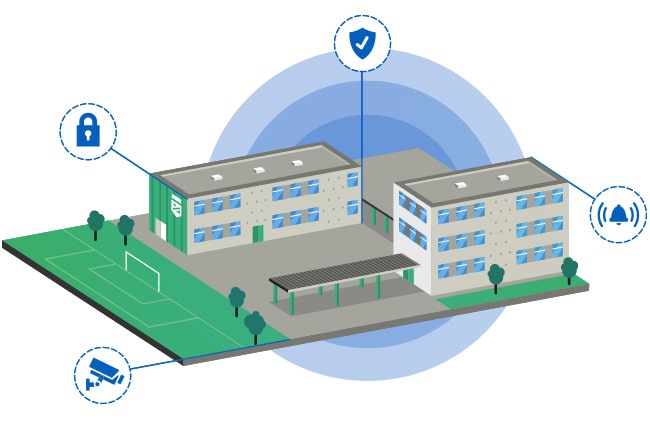 Our customer was having problems with an insecure area at their Manchester school. When they contacted Clarion in December 2021, they tasked us with designing, installing, and maintaining a system that would secure this area.
Schools must ensure that the grounds and buildings are always secure for everyone's safety. After a comprehensive survey and discussion with our customers, where we looked to fully understand their requirements, we delivered a design that would fully meet their needs.
We installed a new 2N IP Force call station which routed calls to Grandstream handsets, allowing the audio and visual verification of personnel looking to access the restricted area. The 2N IP force call station is one of the toughest intercoms on the market and is an anti-vandal solution with an elegant design.
In the same place, we also installed a Hanwha IP camera and connected it to the school's network, which streamed video back to a Milestone server. This gave our client a broader view of the entrance point as well as further insight into the access area in case additional footage was required.
Our client said of the installation "My experience was a very pleasant one, the contractors who fitted the system couldn't be more helpful and polite. The new system is great and has helped us secure an area we were having daily issues with."
Clarion Security Systems is dedicated to ensuring clients have their security system needs fully met, and are compliant at all times. We offer a full design, installation, service, and remote monitoring of advanced electronic security solutions, including; school alarms, school access control, and school CCTV.
Clarion Security Systems is an NSI Gold Installer as well as holding the coveted ISO 27001 accreditation. To schedule a FREE site survey, please contact us on 08442 084422 or email us today to discuss your needs.
Because we take our customers' privacy and security seriously, we do not post actual project images*