Automatic Barriers
Automatic Barrier Installers in Manchester, the North-West and across the UK since 1996.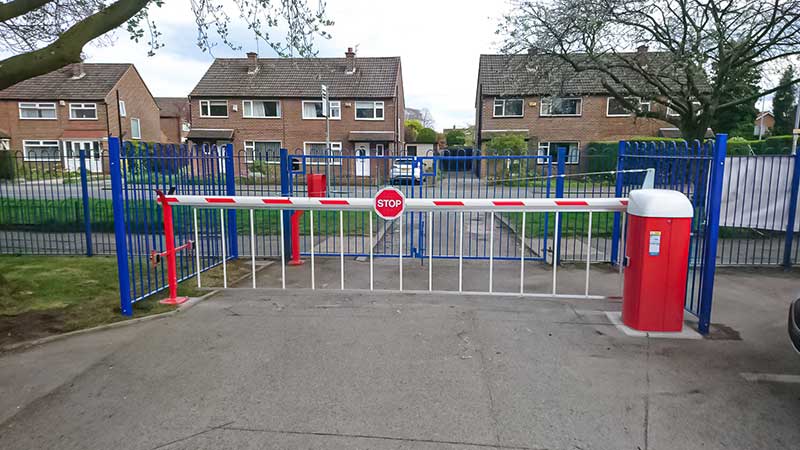 Automatic barriers, automatic car park barriers, or "boom gates," as they are commonly known, are typically seen at parking facilities, restricted area entries, and checkpoints.
All of our car park barriers come complete with heavy-duty posts, gearboxes, and motors, giving you the ability to handle thousands of operating cycles every day. The arm barrier will continue to open and close quickly, which is a feature specifically developed for excellent access control and safety to boost traffic flow while reducing tailgating.
Our automatic barrier systems come included with safety devices, posts and "Stop/No Entry" signs, and are also fully IP rated, therefore giving you the assurance that your arm barrier is fully safe and secure.
Our barrier systems can be easily integrated with other systems, one of which is an ANPR system which will help automate the access of vehicles in and out of your premises, via the reading of number plates and cars and then cross-referencing these with an approved list on a database.
Whatever the automatic barrier system you require, we are able to help to deliver it.
Automatic Barriers For A Wide Range Of Industries
No matter what your industry we can supply an automatic barrier to meet your needs and requirements. Some of the industries we have worked in:
Commercial car parks
Hospital car parks
Shopping centre car parks
Public vehicle parks for hotels, hospitals and universities
Leisure cars parks
Multi-storey vehicle parks
Inside factory premises
If you are looking for an automatic barrier solution that is reliable, effective, and economical, then please contact us today at 08442084422 or contact us here.
Partners
The Sectors We Work In