School Security Solutions
School Security In Manchester, the North-West and across the UK since 1996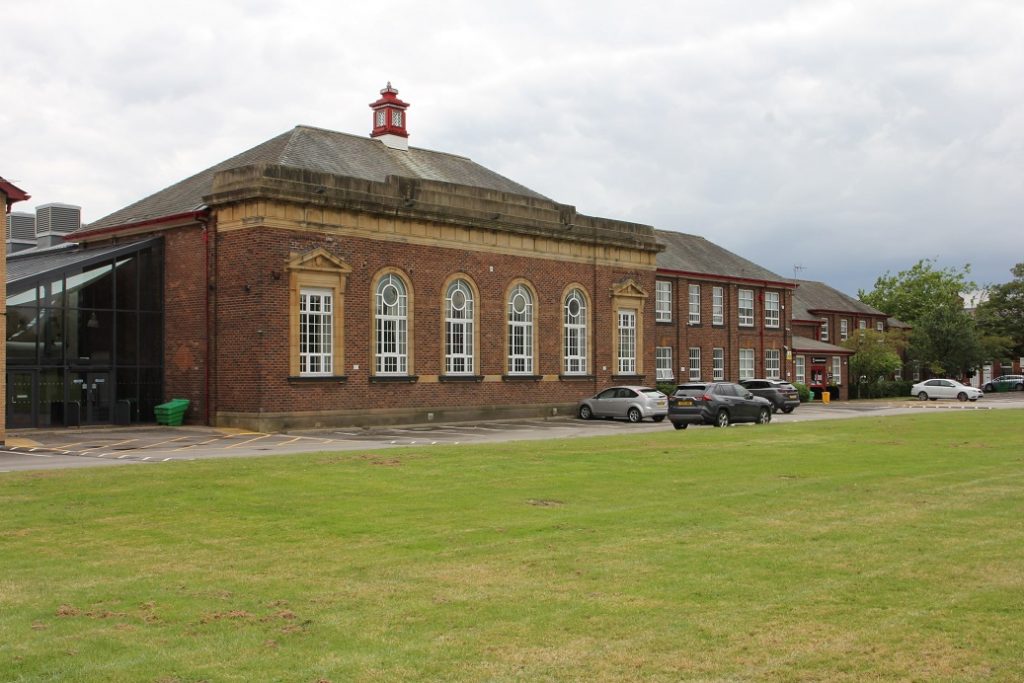 A school security system (or one for a college or university) is an essential component that helps create peace of mind and a safe, welcoming environment for all students and staff. Investing in a school security system not only prevents threats from occurring but can also help proactively identify where they have occurred to reduce the threat of escalation.
Our school security systems can help:
Reduce vandalism
Keep pupils and staff safe
Keep out unwanted visitors
Monitor anti-social behaviour
Reduce theft and insurance claims
Maintain staff wellbeing and safety
We have helped design and install cost-effective security systems for local education organisations and ones further afield. We can help with access control systems, CCTV, intruder alarms, visitor management systems, and systems maintenance. For more information, please contact us on 08442 084422.
Flexible finance options
We understand that financial security is just as important as the systems that protect your premises.
That's why we offer a range of leasing options on your security equipment, helping to protect your cash flow as well as your site.
Education Security Systems
School security is an important issue and involves both children's and staff's safety. It continues to be a major concern for school authorities and is a legal obligation under the Health and Safety Executive (HSE).
Some of the challenges that schools face are:
Drug use
Bullying
Fights
Break-ins
Robbery
Assaults
Violent crime
Use of weapons
In order to minimise these risks, you can invest in a school security system that not only prevents from threats occurring but records evidence of wrongdoing to either stop actions from escalating or be used in criminal proceedings.
How do you choose the best security system for your school?
There are many security companies in the UK offering security solutions for schools. Choosing one that has extensive experience in designing, installing and maintaining school security systems will be the key to your school's security success.
Running a school, with hundreds of children, teachers and staff is a huge responsibility, and making them all feel safe on school grounds is required to create a positive learning environment.
Not only do you need to think about the above, but you also need to make sure that parents are happy with the security at the school and are aware of why it is there.
All of this is not easy to handle. That is why you need a company that can provide security solutions for your school and mitigate the risks, whilst also supporting you by creating systems that are budget-friendly, serve their intended purpose and are future proof as your school security systems grow.
A school security system could be a combination of the following:
When looking at a school security system it must reduce a whole host of threats and offer a simple way in which to manage and operate the system, here at Clarion we only provided high-end school security systems that are easy to operate for the end-user.
Security Solutions For Schools
Placing CCTV in a school is not a one size fits all package, you should look at points where you may have had issues before and conduct a full walk around the school grounds to ascertain where CCTV cameras should be installed. This should be performed with an experienced security professional who can advise you on the best CCTV cameras to install based on your exact requirements.
Depending on the area in which you need to be monitored, you have multiple options as there are several types of CCTV cameras, such as dome cameras, bullet cameras, PTZ cameras and more – to understand what is available to you please take a look at our article on the types of CCTV cameras you can choose from.
When looking at school CCTV cameras we would recommend that you look at the equipment that has a good regulations, so that you are able to identify people when required, give you ample storage, so that you can keep footage and review when needed, and use motion sensors to pick up on movement and record the footage for viewing at a later date.
Benefits Of A School Security Systems
With Ofsted guidelines forever changing and security threats on the rise, we know it can be tricky business to choose the best solution to meet your security and safeguarding needs.
Below we discuss the top 4 benefits of having an integrated security system on your education premises…
Capture it
Ensure that you capture the right image at the right time. It is crucial more than ever before to ensure that you maintain a high standard of safety and security in your school. CCTV will also help you meet Ofsted guidelines around safeguarding children. With security threats on the rise worldwide it has never been so important to ensure that you capture all images at all times.
Stop it
help solve bullying and behavioural issues around your education environment. Although many people still assume CCTV systems are used only to deter crime, it can actually help to prevent bullying and behavioural issues around your premises. Many of our customers in the education sector have seen a number of behavioural issues reduced thanks to the installation of their CCTV system.
A fantastic quote from a customer at a recent install on how CCTV has helped combat bullying; "The Governors, Principal and I are very pleased with the upgrade of the CCTV System. Now we have had some time to use the system it is becoming integral in identifying and resolving Safeguarding and behavioural issues around the school. The CCTV system will be one of the tools which will help create a controlled and safer teaching environment and therefore improve teaching and learning within the school".
Protect it
protect your assets, schools are often targeted by thieves and vandals due to storing expensive equipment on school grounds. One of the most innovative developments in the electronic security world is the introduction of CCTV analytics with remote CCTV monitoring.
During out of hours' operations, intelligent software installed on your cameras will continuously scan for any unauthorised movement on your premises. Once a threat is detected, live images are transferred to the screen at a remote monitoring centre, where a security trained individual will monitor the situation.
The remote monitoring centre will alert the key holder to the potential threat and use a public address system on-site, to deter the intruder. If this deterrent is unsuccessful, the police will be called. With this type of system, you can have peace of mind knowing that your site is protected 24 hours a day.
Integrate it
in today's world, we want a solution that will make our lives easier and more importantly make our premises safer. Dependent on the supplier/installer, many systems can be integrated with your existing in-house systems.
Your CCTV, Access Control, Cashless Vending, Print Management and Lift Access can all be controlled by one ID card, should you wish to. There are also other options available to integrate with such as your intruder alarm.
You can ensure your systems work together as a whole whilst still being based on the same network to ensure security and safety are not compromised.
The Sectors We Work In