Commercial CCTV Installation Doncaster
Business CCTV In Doncaster Since 1996
Choosing a partner to ensure your school, office or commercial premises are secure with an affordable and fit-for-purpose CCTV system is one of the most important decisions you will make when it comes to security.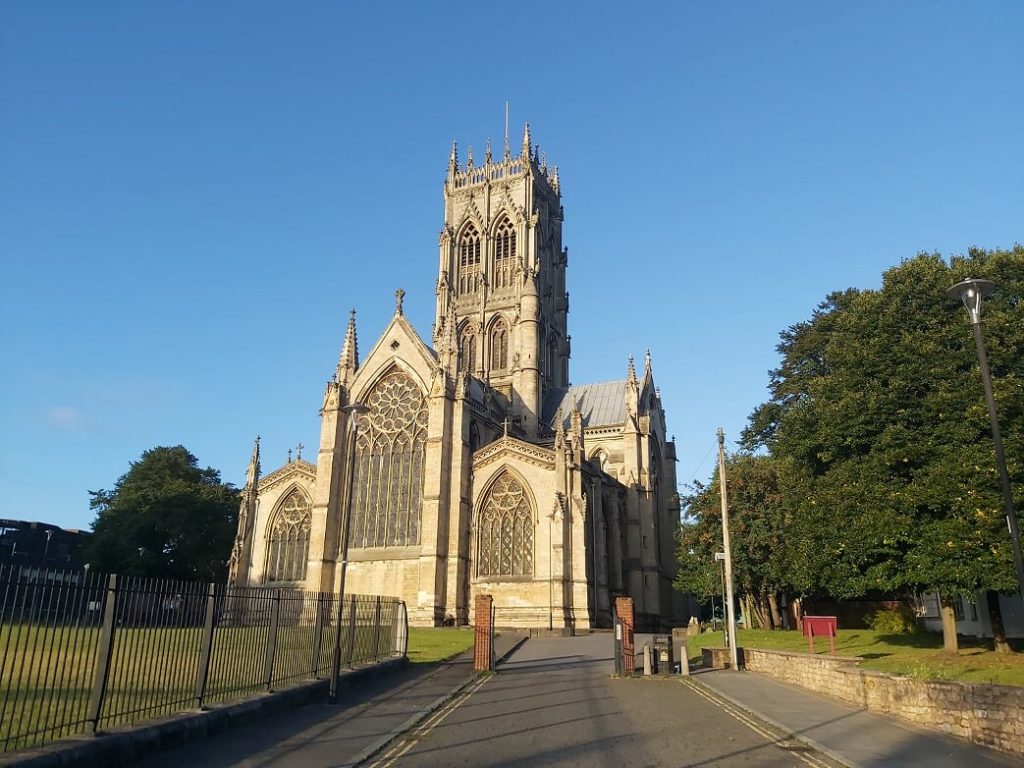 The advantages of CCTV are numerous, some of which are listed below:
Preventing theft
Giving you peace of mind
Insurance premium reduction
Staff performance evaluation
Assisting you with insurance claims
Staff safety is being monitored.
Preventing vandalism
Providing video footage as evidence
Providing you with a view of the entire business premises
Our surveys are free and we always look to provide impartial advice based on what we think your premises require in order to create a CCTV system which protects what matters to you most. We are a leading commercial CCTV installer in Doncaster and the surrounding area, and we only offer the very best products and services. Although others may be cheaper, no one can match the value that our services and products can provide when it comes to your security, and peace of mind knowing that we are only a phone call away, 24 hours a day, if required. 
We work in a wide range of public service, commercial and industrial sectors, a small list is below:
School CCTV Doncaster
College CCTV Doncaster
Retail CCTV Doncaster
Hospital CCTV Doncaster
Warehouse CCTV Doncaster
Factory CCTV Doncaster
Business CCTV Doncaster
Office CCTV Doncaster
Gym CCTV Doncaster
Restaurant CCTV Doncaster
Vacant Building CCTV Doncaster
Nursery CCTV Doncaster
Care Home CCTV Doncaster
About Doncaster
Doncaster is a large market town in South Yorkshire, England, named after the River Don, which flows through the town. Doncaster, founded by the Romans, is a key regional hub with good transportation, heritage sites, and recreation centres. It is also considered a market town due to its large market centre and market charter status from medieval times.
The international Doncaster Sheffield Airport is at Finningley, 6 miles away. Sheffield lies 17 miles southwest, Leeds 25 miles northwest, York 30 miles to the north and Hull 36 miles northeast.
Doncaster grew as an industrial centre from the late 18th to the early 20th century. Because of its links, notably its rivers, it became exceedingly populous and experienced migration to its centre. Deep seam coal is a massive natural resource underneath Doncaster.
Doncaster's proximity to major urban areas and highway/rail connectivity allows it to host a variety of important distribution centres, notably the 420-acre Doncaster International Railport, which ships commodities to Europe. It also provides extensive warehousing and logistics services to retailers such as Next, Tesco, IKEA, Amazon.com, Lidl, and Faberge.
Clarion can provide a variety of CCTV systems to assist in keeping your business safe and secure. Our work speaks for itself, and that is why some of the biggest companies in the UK trust us with the CCTV requirements.. We can work with any business, school, or industrial client. Whether you're looking for a CCTV system for a large office or a small industrial unit, we can help! 
Types Of CCTV Cameras We Use
We have a large selection of commercial CCTV products to choose from that can fit a variety of budgets. We look to specify products based on your needs, premises, and budget and then build a system that meets those needs.
Our HD CCTV systems aren't complicated, so you'll feel at ease using them – though we'll continue to provide assistance throughout your time with us. We will provide you with crystal clear images of your site because we use HD systems. These CCTV systems record directly to a secure database, allowing you to monitor and review specific times and locations at your leisure.
Benefits Of Installing CCTV In Doncaster
Helps to create a safer environment for employees, visitors, premises and property
Acts as a stern deterrent to would-be criminals
Greatly improves building control and management processes
Can assist with emergency and accident management
Can be integrated with new or existing building systems and processes
Why Clarion?
Clarion is accredited by the National Security Inspectorate (NSI), which means we meet the highest standards recognised in the industry. We are also a Contractor Plus-approved company, demonstrating our dedication to employee and customer health and safety. We're also devoted to minimising our carbon footprint without sacrificing our amazing service because we're passionate about making our service as green as possible. And we've been in business since 1996—with over 25 years of expertise, everyone on our staff knows what they're doing and is extremely passionate about security. 
How we've helped other businesses with Doncaster CCTV Systems
We recently installed a CCTV security system at a client's site in Doncaster, securing their premises both inside and out. This serves as a deterrent to potential intruders, and evidence if they are burgled, and as documentation for health and safety and other compliance obligations.
To discuss your CCTV Doncaster project, please use the contact forms on this page and one of our friendly team will get back to you within 24 hours (usually sooner).
Locations we work in:
We have worked in Scotland, London and across the UK. To discuss your CCTV project, please use the contact forms on this page and one of our friendly team will get back to you within 24 hours (usually sooner).