Paxton Access Control
Paxton Access Control Partner Manchester, North-West and across the UK since 1996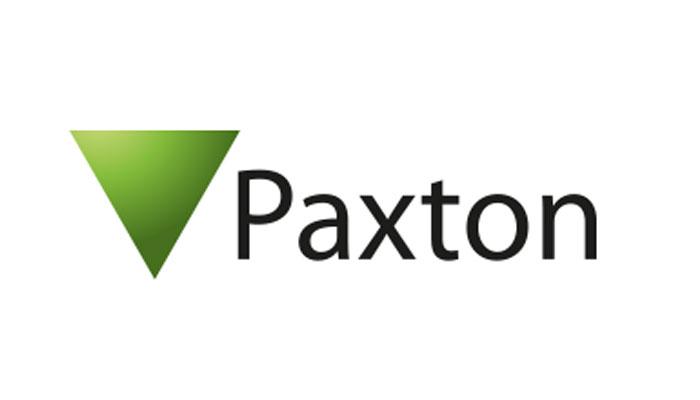 Paxton provides IP-based access control and door entry for a variety of industries, including education, commercial, warehousing, and healthcare clients. Products from Paxton are simple to use, dependable, and user-friendly, making them perfect for situations where employees or users have limited time for system management or prior training.
Paxton has been in business for 30 years and has built a solid reputation in the access control sector. Clarion has installed hundreds of Paxton access control systems since our inception over 25 years ago, and our clients love how simple the systems are to operate. Whether you need one door or a thousand, Paxton is one of the most versatile solutions on the market.
Look Out For The NSI Gold hallmark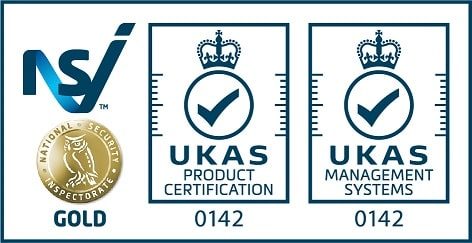 If you are looking for a partner to advise and provide an access control solution for your premises it is vital that you look for a company that is NSI Gold accredited. Clarion has been NSI Gold accredited since 2006.
It is the most widely recognised accreditation in the security systems industry, and it tells you that the company is:
Technically Competent
NSI Gold accredited companies have relevant technical experience and work to International and British Standards and NSI Codes of Practice.
Professional
Operate a Quality Management System to ISO 9001 and NSI Quality Schedules.
Trusted
Reputable Directors & leaders with relevant business experience and effective employee security screening.
Why Clarion?
Clarion is backed up by over 25 years of experience, and as NSI Gold installers, we are audited annually to ensure that we meet the highest standards within the security system sector.
Our history of installations includes access control systems for a wide range of businesses, schools and hospitals within Manchester, the North-West and across the UK.
So, if you require a simple one-door access control solution, or a more complex system with hundreds of doors over multiple premises, we have the experience, knowledge, and personnel to deliver a cost-effective and fit-for-purpose solution.
Key features
A computer-based system
Privileges are managed centrally.
Up to 1000 doors and 50,000 users can be managed.
Simple event reporting that informs you of who is there and when.
Scalable solution, in order to allow for future growth.
Integrate other building systems like CCTV and fire alarms.
Access is granted using proximity tags, ID cards, or keypads.
Flexible finance options
We understand that financial security is just as important as the systems that protect your premises.
That's why we offer a range of leasing options on your security equipment, helping to protect your cash flow as well as your site.
The Advantages of Paxton Access Control
Peace of mind – Security systems give everyone peace of mind that doors are being controlled, and only authorised personal are able to access areas around your site. Taking the worry about door control and putting it into the hands of a system that can control it all, no matter how large, is vital in todays busy world. If someone losses a card or fob, you can quickly remove it from your system, rendering the lost card or fob useless.
Make keys redundant – multiple keys for multiple doors can become cumbersome. Replacing multiple doors with just one card or fob makes everything so much easier. You can also select which doors a user has access to depending on their role at your organisation. If someone leaves, you can cancel the card or key fob. With a key, you could be open to theft or malicious activities, which would cause a lot of issues.
Superb Technical Support – Do you have a need for a certain integraton or another bespoke requirment? The team at Paxton access Control are very accomodating and are very helpful with all requirments.
Where are they? – Paxton's management software allows you to monitor who is in the building and where they are. This is ideal if there is an emergency or if you are seeing persistence punctuality issues within your workforce.
Go hands-free – With proximity readers, you don't even need to get your fob or card out of your pocket to open a door! After recent events over the last few years, not everyone wants to be touching numerous surfaces on a daily basis. Therefore, a touchless entry method can help put people at ease and allow the quick movement of personnel throughout your premises.
There are numerous advantages to Paxton Access Control, as well as its affordable pricing. Please contact us to discuss your needs today.
See our other valued partners