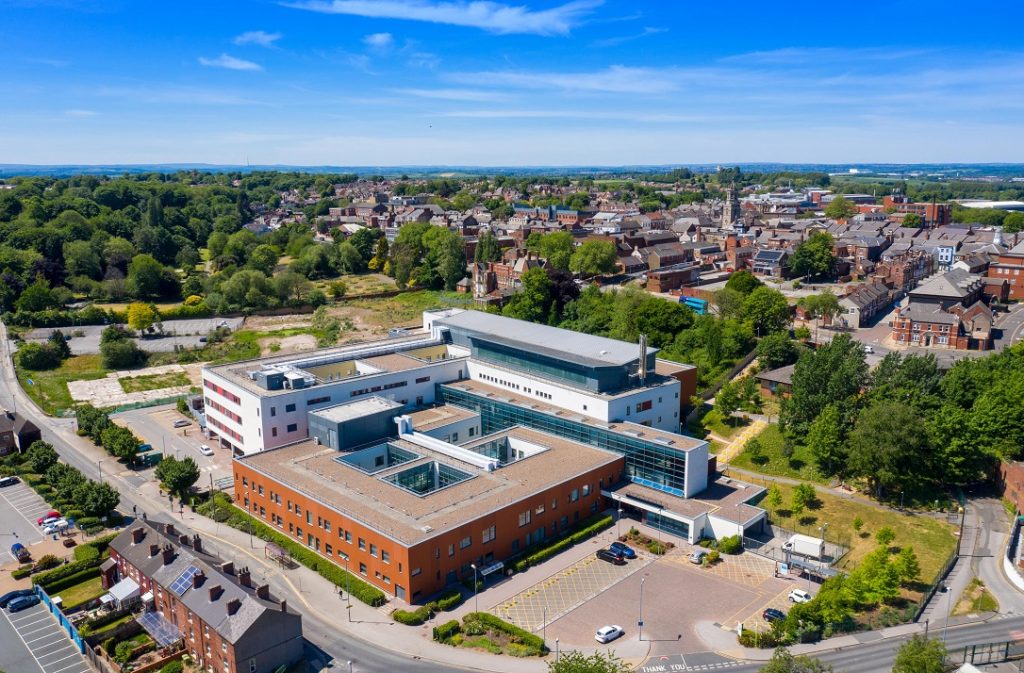 Hospital Security Solutions
Hospital Security In Manchester, the North-West and across the Uk since 1996
Hospital security systems now need to meet ever-challenging needs and heightened security demands. Many have grown from single buildings to complex sites with multiple networked buildings over time. They are also places where emotion and distress can often lead to irrational and impulsive behaviour, putting staff, patients, and visitors at risk.
We have worked on numerous hospital security systems over the years and understand the unique security challenges they face against a wide range of security threats. We spend time assessing the requirements and perform a thorough evaluation of the building(s) and points of interest. This helps us design a system that helps mitigate threats and increase peace of mind for all.
We have helped design and install cost-effective retail security systems for local and nationwide hospitals and trusts. We can help with access control systems, CCTV, intruder alarms, visitor management systems, and systems maintenance. For more information, please contact us on 08442 084422.
Hospital Security Solutions
In today's world, it is important that we are future-focused when it comes to security and safety. Within a hospital and healthcare facilities, there are many obstacles to face and overcome, that is why it is essential that you partner with a company that looks at both current, and future security issues, and has an open relationship in which advice and recommendations are shared.
Hospital CCTV Systems
Hospitals can be large and complex premises that contain a multitude of staff, patients and visitors, and therefore require effective CCTV solutions to cover all of these areas. Hospital CCTV systems need to be able to also preserve patient privacy whilst ensuring the safety of all who visit, covering public areas, views from around the premises and appropriate monitoring of more sensitive areas.
Clarion can help with everything from FREE site surveys, system design, planning, installation, commissioning, training and ongoing maintenance.
Hospital CCTV Solutions That Put Saftey First
All Clarion Hospital CCTV Systems are designed with Care Quality Commission (CQC) compliance in mind, so that you are covered in terms of regulations, and have access to video evidence if required.
Clarion's Hospital CCTV Systems support the 5 key questions used by the CQC to determine whether care meets the required standards. This will help create a safer environment for visitors, staff and patients by providing the solutions to detect and prevent abuse, harm and theft, as well as other safeguarding and security issues.
CCTV For Hospitals and Your Privacy
Clarion understands that hospitals need to balance the use of CCTV with that of privacy for all who enter a hospital's grounds. Our solutions are built to meet the regulatory frameworks set by the Information Commissioners Office and governed by the Data Protection Act. Our hospital CCTV systems are designed and implemented to prevent misuse of recorded CCTV footage, prevent unauthorised sharing and support data security.
All Clarions CCTV cameras are clearly visible and appropriate signage is placed within clear view of all who enter your hospital's grounds, as required by the regulatory code. This will help visitors, staff and patients feel safer and deter poor behaviour.
Giving You Control With Hospital CCTV
Our hospital CCTV solutions give you complete control over your security and can be integrated into your security management systems. All of our solutions are flexible and are able to grow as required, ensuring that budget costs are kept in control and solutions can be added on as and when required.
The Sectors We Work In