Warehouse Security
Warehouse Security Company In Manchester, the North-West and across the UK since 1996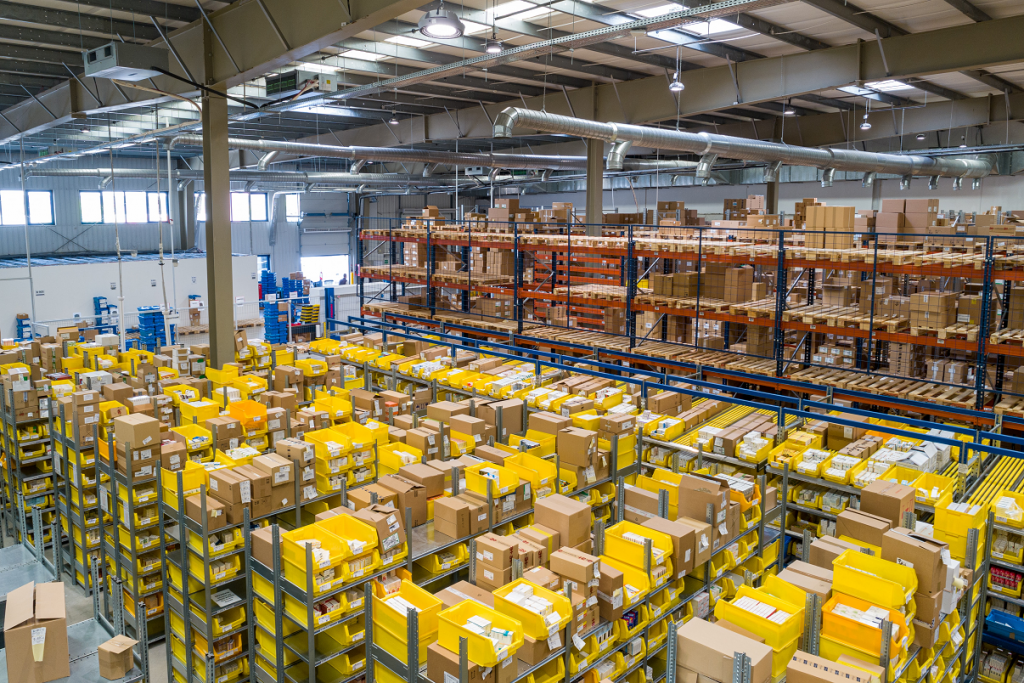 A robust and cost-effective warehouse security system can help you protect your premises from the threat of crime, ensure your staff are safe, monitor attendance, and manage the flow of personnel throughout the building. At Clarion, we have worked on numerous warehouse security system projects over the years and provided bespoke security solutions which have had a real impact on processes, health and safety compliance, and the reduction of theft.
Installing a High Definition (HD) and Ultra HD CCTV system provides crystal clear images both internally and externally.
Remote CCTV monitoring gives your warehouse 24/7 protection.
An access control system monitors the flow of personnel, prohibiting people from certain areas, and providing evidence of attendance and time worked.
An intruder alarm system can also deter theft and burglary of assets from your premises. This can also be externally monitored and, upon the event of an activation, a police response can be requested.
Flexible finance options
We understand that financial security is just as important as the systems that protect your premises.
That's why we offer a range of leasing options on your security equipment, helping to protect your cash flow as well as your site.
Warehouse Security Solutions
Warehouse security is all about protecting assets and warehouses by nature, offering some very rich pickings for chance criminals and organised gangs. Warehouses may contain hundreds of tools, car parts, iPads or other valuable products which offer a quick source of income. As well as external threats there are opportunities for staff to steal goods also.
On this page, you will learn all about warehouse security systems and:
Warehouse Security Systems
A comprehensive warehouse security system includes an integrated approach of multiple systems. This would include security cameras, access control and an alarm system. Here's how they can with your warehouse security:
Reduce internal thefts such as employee theft
Stop unauthorised access to the warehouse and record/track movement throughout the warehouse.
Reduce external threats such as intrusions, vandalism, burglaries and any sorts of malicious acts.
Prevent internal threats such as employee theft.
24/7 day and night security
Save money from having to employ security personnel.
Ability to Integrate systems together in order to provide a more comprehensive security plan covering all the potential threats.
Save on insurance premiums if you have a high graded system.
Look Out For The NSI Gold hallmark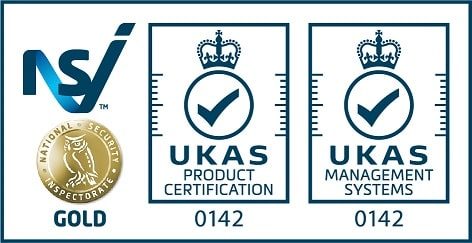 If you are looking for a partner to advise and provide a security solution for your premises it is vital that you look for a company that is NSI Gold accredited. Clarion has been NSI Gold accredited since 2006.
It is the most widely recognised accreditation in the security systems industry, and it tells you that the company is:
Technically Competent
NSI Gold accredited companies have relevant technical experience and work to International and British Standards and NSI Codes of Practice.
Professional
Operate a Quality Management System to ISO 9001 and NSI Quality Schedules.
Trusted
Reputable Directors & leaders with relevant business experience and effective employee security screening.
The Sectors We Work In