Integrated Security Solutions
Integrated Security Systems In Manchester, the North-West and across the Uk since 1996.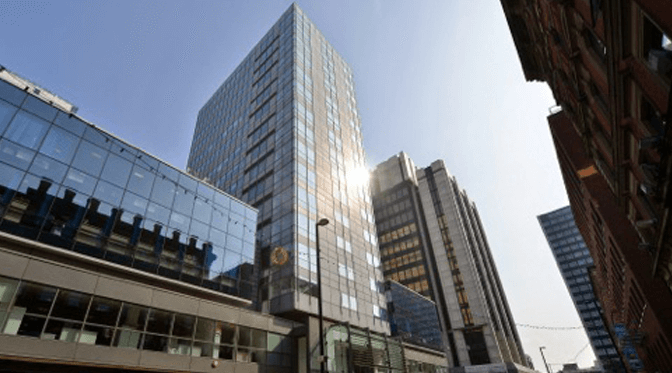 Clarion Security Systems is a leading designer and integrator of security systems throughout the North West and across the UK. We use integrated security systems to identify and solve complex security requirements for a wide range of clients, from local schools and commercial premises to critical infrastructure and large scale projects across the private and public sectors.
What Is Integrated Security?
Security system integration offers huge benefits including using a multi-layered approach and allowing your security systems to communicate and work together. We have also built systems communicating with HR and personnel programs to further improve business efficiencies.
An integrated security system can include some or all of the following:
Video monitoring
Video surveillance
Audio warning speaker
Video analytics
Video reviewing and analysis
License plate recognition (ANPR Systems)
Barriers and Gates
Separate systems often cost more, have to undergo separate maintenance and you may have to deal with multiple companies for each system. By combining your systems into an Integrated Security system you are able to mitigate many issues.
Combing CCTV with access control lets you quickly look at footage if an incident, such as an unauthorised access attempt is made, as the system will place a flag on it and notify the controller. Rather than having to look through footage to see when this occurred, an integrated security system puts the two together, removing time to search and giving you the ability to find what you need quickly and easily.
Security system integration simplifies monitoring and reporting while bolstering security.
While security systems were originally designed to keep people out, they're increasingly being used to help the right people get in and get on.
Integration means security managers can create highly bespoke systems, incorporating multiple third-party products to control access and security across one or many sites at local, national, and even global levels. Integration makes monitoring, updating, and reporting much easier and the business insight the systems provide means you can use time and resources more efficiently and improve health and safety for personnel and visitors.
What is an integrated security system?
An integrated security system is linked to other products and systems, such as CCTV, automatic number plate recognition, key lockers, or HR programmes.
The system acts as a hub, allowing you to integrate and operate all of your systems from one place and seamlessly control access via doors, turnstiles, lifts and car park barriers. It also allows the monitoring of real-time events via CCTV, active directory systems, and the tracking of assets/personnel.
Bespoke solutions
One size doesn't fit all when it comes to managing security and access. Every organisation or site has different needs and priorities. An integrated security system gives you the flexibility to incorporate exactly what you need without paying for additional services.
Ease of use
An integrated system means you can manage all aspects of security and access from one place through one programme. This is usually something you can control remotely, often via an app on your smartphone to give you extra ease of use. It's also easy to run reports, make changes, view previous changes, and who made these.
Integrating with building automation functions, such as heating and lighting, can save you money by providing you with greater control over when these are used. Integration with visitor management systems means you can save time for reception staff, and other business insight from your integrated systems means you re-evaluate where staff and resources are most needed and redeploy them accordingly.
Safer spaces
A robust security system means unauthorised visitors or potential attackers are even less likely, providing protection for employees and authorised visitors. However, an integrated system means you can also better identify who is where on-site in an emergency situation, ensuring all personnel are evacuated safely. Or, it can allow you to keep important training and accreditations on file and issue automatic renewal messages to ensure professional credentials, and health and safety training are always up to date, further benefiting personnel and visitors on site.
Partnering with the very best
We are supported by some of the world's biggest security system brands.
Partners
The Sectors We Work In